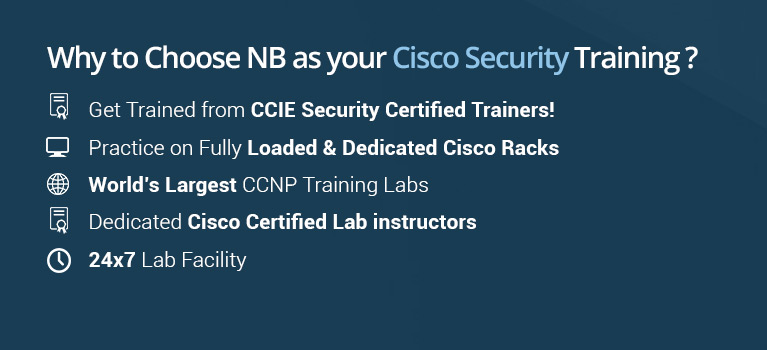 CCNP Security Certification Training
Course Description
Course Description
CCNP Security Certification is an updated version of old CCSP. CCNP Security Certification gives in-depth knowledge of Network Security Technologies using Cisco ASA Firewalls, Routers, Switches, and IPS Systems. CCNP Security is a professional level Certification offered by Cisco Systems. After completion of CCNP Security Training, a candidate will have a deep knowledge of ASA firewalls, VPN's, IDS/IPS and AAA technologies.
Prerequisite: CCNA Security
Why to choose Network Bulls as your training partner for CCNP Security training:
Dedicated CCNP Security rack

Fully Loaded rack consists of Routers: 1841, 2801, 2811, 2911; Switches: 3550, 3750 and C3850-12S; 5512x, 5515x ASA Firewalls; 4240, 4255 IPS.

24X7 rack availability

Dedicated lab instructors available

Updated practical workbook to simulate the real exam

One of the Top 5 biggest Cisco/Networking Training Labs worldwide.

World Class Infrastructure.

An ISO 9001-2008 certified company.

Incorporated under Central Government of India.
Network Bulls offer CCNP Security Certification Training on real Cisco Routers, Switches, Firewalls and IPS Systems. We do not use simulator software for practical. Labs of Network Bulls are World's Largest IT Training Labs. Labs are 24x7 available for students to practice on real devices. We use 1841, 2801, 2811, 2911 series Routers; 3550, 3750 and C3850-12S Switches; Cisco ASA 5512x, 5515x series Firewalls; 4240 series IPS Systems; ASA 8.xx, ASDM 6.xx, IPS 7.x, IDM, IME, Secure Desktop, VPN Client, SDM, SSC Management Utility software; CSC-SSM-10, AIP-SSM-10 and IDS-4FE-INT in this training program.
Available Training Mode - Online Training
Note: 1) Unlimited Lab Access during the training period.
2) 1 Month of Additional Lab access post completion of the training.
Training Plan
Training Plan
Training Duration and Fee

Track

Group

One-On-One

Duration

55 Days

55 Days

Price

(USD) 3300

(USD) 3900
Online Training
Available on Demand
Training Schedule

Group Training

One-on-One Training

Batch 1
11th September 2023
As per student's preference
Batch 2
13th November 2023
As per student's preference
Batch 3
8th January 2024
As per student's preference
Batch 4
11th March 2024
As per student's preference
Batch 5
20th May 2024
As per student's preference
Batch 6
8th July 2024
As per student's preference
Student Reviews
Student Reviews
Network Bulls is best institute for Cisco courses. NB has best labs, best trainers and a great environment to learn, what else does a student need to get certified? Lab is equipped with latest firewalls and other networking devices and is 24x7 open.Trainers are CCIE Certified and lab instructors are also CCIE's. NB is simply the best. 

Thomas
CCNP Security
India
Hi friends, I'm Yogesh and I have done my graduation in B.Tech Manufacturing and I have two and half years of experience in this field. After some months, I suddenly made my mind to come in the networking field. Though, I had a prior inclination in networking but didn't know much about the courses. I asked my friends and gone through the web for the best networking training institute in India and Network Bulls topped the list. I joined NB for CCIE Security Integrated course. I was provided the best faculty and 24*7 lab accessibility. I got placed in CSS Corp and all credit goes to NB placement team and trainers for giving wings to my career!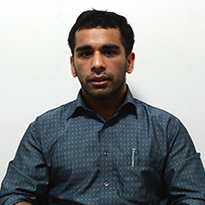 Yogesh
CCIE Security
India
Hello everyone, I am Amar and I travelled all the way from Algeria for enrolling at Network Bulls. Every trainer at Network Bulls helped us in achieving the milestone of our career. I started from CCNA training which was followed by CCNP training and MCSE training. I passed all the three examinations i.e. CCNA, CCNP, MCSE with the help of trainers at Network Bulls.

Amar
CCNA + CCNP Enterprise/R&S + MCSE Server Infrastructure
Algeria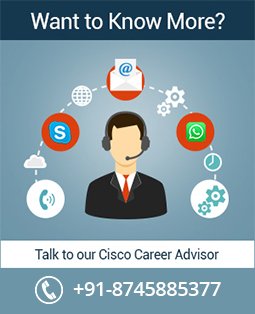 Fill the Form to
Know More