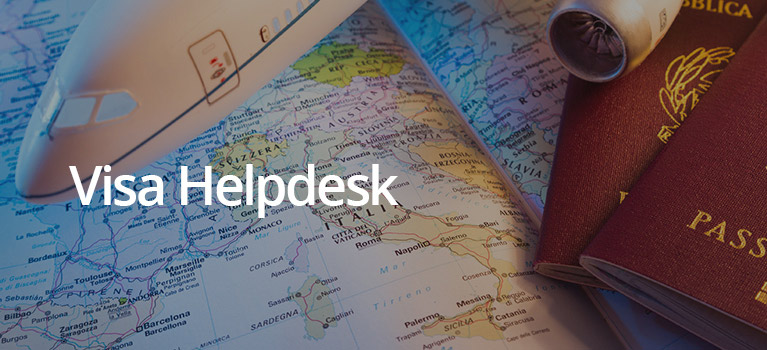 Visa Help Desk
Soon after the course registration with Network Bulls, each candidate will be requiring an Indian visa to arrive here and pursue the certification. Once the training schedule is finalized then the next step is to look out for the Indian High Commission in your country for Visa application or you may apply for the one on Arrival (E-Visa) if applicable for your country.
Visa on Arrival (E-Visa)
Indian government has opened Visa on Arrival/E-Visa facility for 113 countries now which is a great advantage for candidates from the countries underneath –

Andorra

Antigua and Barbuda

Argentina

Armenia

Australia

Bahamas

Barbados

Belgium

Belize

Bolivia

Brazil

Cambodia

Canada

Chile

China

Colombia

Costa Rica

Cuba

Djibouti

Dominica

Dominican Republic

Ecuador

El Salvador

Estonia

Fiji

Finland

France

Georgia

Germany

Grenada

Guatemala

Guyana

Haiti

Honduras

Hong Kong

Hungary

Indonesia

Ireland

Israel

Jamaica

Japan

Jordan

Kenya

Kiribati

Laos

Latvia

Liechtenstein

Lithuania

Luxembourg

Macau

Macedonia

Malaysia

Malta

Marshall Islands

Mauritius

Mexico

Micronesia

Monaco

Mongolia

Montenegro

Mozambique

Myanmar

Nauru

Netherlands

New Zealand

Nicaragua

Norway

Oman

Palau

Palestine

Panama

Papua New Guinea

Paraguay

Peru

Philippines

Poland

Portugal

Russia

Saint Kitts and Nevis

Saint Lucia

Saint Vincent

Samoa

Seychelles

Singapore

Slovenia

Solomon Islands

South Korea

Spain

Sri Lanka

Suriname

Sweden

Taiwan

Tanzania

Thailand

Timor-Leste

Tonga

Tuvalu

Ukraine

United Arab Emirates

United Kingdom

United States

Uruguay

Vanuatu

Vatican City

Venezuela

Vietnam
Keypoints to Consider-
Candidate must have a valid passport with at least six months validity from the date of arrival in India and a return ticket or an onward journey ticket.

Candidates eligible for Visa on Arrival must apply online minimum 4 days in advance from the scheduled date of arrival.

Kindly upload your recent & clear photograph with white background and photo page of Passport with your personal details showcased on it.

E-Visa fee per person is $60, payable 4 days in advance from scheduled date of travel else e-visa will not be processed

E-Visa is only applicable for single entry, non-extendable, non-convertible and non-transferrable

Get a printout of your ETV & Keep a copy at the time of travel

Track status of your e-visa from here
Visa on Arrival facility can only be availed by candidates looking for a course under 30 days, as E Visa/ Visa on Arrival will only be valid for 30 days after their arrival in India.
For any help in visa on arrival application process, feel free to contact us at – visahelpdesk@networkbulls.com
Students apart from Visa on Arrival eligible countries must obtain Indian Visa in advance.
Process to obtain a Visa:
You will require an Invitation letter from our end to apply for a Visa to India.

First, you will have to choose a course offered by us and confirm your registration/enrollment. Once the enrollment fee is transferred, you are required to send us the scanned copies of the fund transfer letter, passport and passport size photographs to complete your enrollment process and for the release of your Invitation letter.

We will send you the Invitation letter and other supportive documents, which will get you Study Visa to get trained at Network Bulls. Invitation letter will be released within 3-5 business days after you enroll yourself for the selected course.

Once received the Invitation letter, you need to submit your Visa application online with the Indian embassy in the respective country and attend the Interview at the allotted Appointment date along with the required documents.

Normally it takes 3-5 business days to obtain a visa if all your documents are through and you meet all the requirements of the embassy.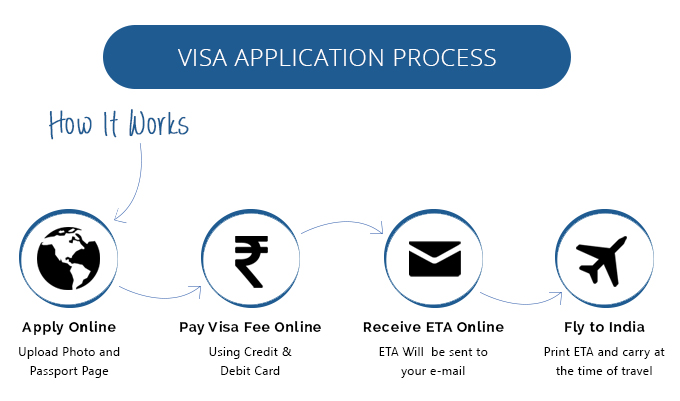 Documents required while obtaining Visa:
To get a Visa, you must have the following documents available with you.
Copy of visa application form (filled online)

Passport

Two passport size photographs of the applicant

Invitation letter (from Institute)

Registration fee receipt (from Institute)

Invoice (from Institute)

Admission Letter (from Institute)

Copy of school legal registration certificate/MOA (from the Institute)

Bank account statement (which would prove that you are eligible to study in terms of money sponsorship).
To get an Invitation Letter and other required documents released from our end, you need to register yourself by paying 1000 USD as registration fee. The registration fee will be included in the training fee. Once the payment has been made, send us a confirmation e-mail along fund transfer letter and a scanned copy of your passport and photograph. We will release all your documents as soon as we receive the registration amount.
Note: Generally it takes 2-3 business days for the fund transfer to complete.
Details of Indian Embassy located in different countries

Country
Address of the Embassy
Website
Algeria
14 Rue des Abassides, El-Biar, BP 108, 16030 Algiers, Algeria
http://indianembassyalgiers.org/
Bulgaria
23 SvetiSedmochislenitsi St. (at the junction of SvetiTeodosiiTarnovski Str. and SvetiSedmochislenitsiStr Lozenetz, Sofia 1421, Bulgaria
http://www.indembsofia.org
Toronto, Canada
Suite # 700 365 Bloor Street East, 7th Floor Toronto, ON M4W 3L4
http://www.cgitoronto.ca/
Accra, Ghana
No. 9 Ridge Road, Roman Ridge P. O. Box CT 5708, Cantonments Accra, Ghana.
http://www.indiahc-ghana.com
Japan
Kojimachi MT 31 Building 5-7-2 Kojimachi, Chiyoda-ku 102-0083
Osaka:10F, Semba I S Bldg, 1-9-26, Kyutaromachi, Chuo-ku, Osaka 5410056, Japan.
http://www.indembassy-tokyo.gov.in/
http://www.indconosaka.org/
Libya
NafleenArea,NearFashloom Roundabout PO Box 3150,Tripoli, Libya.
Kuala Lumpur, Malaysia
High Commission of India Level 28, Menara 1 Mon'tKiara, No.1, JalanMon'tKiara, 50480, Kuala Lumpur.
http://www.indianhighcommission.com.my
Nigeria
1. Lagos-OFFICE OF THE HIGH COMMISSION OF INDIA, LAGOS 8-A Walter Carrington Crescent, P.M.B. 80128,Victoria Island, Lagos (Nigeria)
Abuja HIGH COMMISSION OF INDIAABUJA 364, Cadastral Zone, Central Business Area (CBD), FCT Abuja (Nigeria)
Saudi Arabia
B-1 Diplomatic Quarter PO Box 94387,Riyadh - 11693, Saudi Arabia.
http://www.indianembassy.org.sa/
Sudan
Plot No. 2 Al Amarat, Street No. 01/ Block 12 DH, Eastern Extension
http://www.eoikhartoum.in/
London, United Kingdom
High Commission of India, India House Aldwych London
http://www.hcilondon.net
Washington, United States of America
2107 Massachusetts Avenue, NW Washington DC 20008 City: Washington DC
Melbourne, Australia
344, St. Kilda Road, Melbourne, VIC 3000 Perth Lots 70-74, Level 6, 12 St. Georges Terrace, Perth WA 6000 SydneyLevel 3, 109 Pitt Street Sydney, NSW 2000 Queensland3 Moonah Place Yarralumla, ACT - 2600.
www.cgimelb.org
http://www.indianconsulatesydney.org/
Thailand
46, Prasarnmitr, Sukhumvit, Soi 23 Bangkok 10110
http://www.indianembassy.in.th/
Oman, Muscat
Jami'at Al - Dowal Al - Arabiya Street, Diplomatic Area, Al Khuwair, P.O. Box 1727,PC 112.
http://www.indemb-oman.org/
Berlin, Germany
Tiergartenstr.17 10785 Berlin, Germany
Moscow,Russia Federation
Moscow 6-8 VorontsovoPolye (UlitsaObukha), Moscow, Russia. Vladivostok, Russia
46, 4th Floor Verkhneportovaya Street PO Box No. 308, Vladivostok 690090 Vladivostok, Russia
Consulate General of India in St.Petersburg, Russia 35, UlitsaReyleeva St.Petersburg 191123, St.Petersburg, Russia
http://www.indianembassy.ru/
Mexico
Musset 325, Col. Polanco 11550, Mexico, D.F. Mexico City
http://www.indembassy.org/
Singapore
The High Commission of India 31, Grange Road Singapore 239702
https://www.hcisingapore.gov.in
http://www.vfsglobal.com
Manila, Philippines
2190 Paraiso Street, Dasmariñas Village, P.O. Box 2123, MCPO, Makati City, Metro Manila
http://www.indembassymanila.in/
New Zealand
High Commission of India, Level 9, 180 Molesworth Street, PO Box 4045 Wellington 6011, New Zealand.
http://www.hicomind.org.nz/
Yangon, Myanmar
545-547 Merchant St Kyauktada Township, Yangon
http://www.indiaembassyyangon.net/
Kenya
Assistant High Commission of India in Mombasa Bank of India Building Nkrumah Road PO Box 90164 Mombasa
High Commission of India in Nairobi JeevanBharati Building Harambee Avenue PO Box 30074-00100 Nairobi

http://www.hcinairobi.co.ke/
Israel
Embassy of India 140, Hayarkon Street, PO Box 3368, Tel Aviv-61033
http://www.indembassy.co.il/
Mauritius
High Commission of India 6th Floor, L.I.C. Building Pres. John Kennedy Street P.O. Box 162
http://indiahighcom-mauritius.org/
Indonesia
Embassy of India JL HR Rasuna Said, Kav S-1 Kuningan, Jakarta Selatan, 12950, Indonesia
http://www.indianembassyjakarta.com/