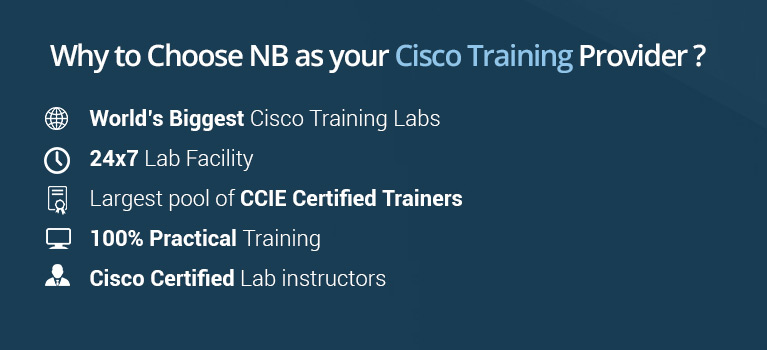 CCNA Voice/Collaboration + CCNP Voice/Collaboration Certification Combo training
Course Description
Course Description
CCNA Voice/Collaboration and CCNP Voice/Collaboration Certifications are the most efficient way to ensure the skills of VoIP Engineers. The combination of CCNA Voice and CCNP Voice Certification training gives you in-depth knowledge of Voice over IP Technologies. With a CCNP Collaboration certification, a network professional can create a collaboration solution that is transparent, scalable, and manageable. The CCNP Collaboration focuses on Cisco Unified Communications Manager (formerly Unified Call Manager), quality of service (QoS), gateways, gatekeepers, IP phones, voice applications, and utilities on Cisco routers and Cisco Catalyst switches. Additionally, the integration and troubleshooting of Cisco Unified Communications applications are now covered in the CCNP Collaboration, specifically the Cisco Unity Connection and Cisco Unified Presence applications.
Pre-requisite: CCNA R&S
Why to choose Network Bulls for CCNA Voice + CCNP Voice training program
Dedicated CCNA Voice and CCNP Voice rack

Fully Loaded rack consists of 2811, 2911 ISR G2 Routers; 3750 Switches, Call Manager 9.0, IP Phones 7961, 7965; Cisco Unity Connection Server, CUPS.

24X7 rack availability

Dedicated lab instructors are available

Updated practical workbook to simulate the real exam

One of the Top 5 biggest Cisco/Networking Training Labs worldwide.

World Class Infrastructure.

An ISO 9001-2008 certified company.

Incorporated under Central Government of India.
Network Bulls offer CCNA Voice, CCNP Voice and CCIE Voice Certification Training on real Cisco Routers, Switches, IP Phones, and Call Managers etc. We do not use simulator software for practical. Labs of Network Bulls are World's Largest IT Training Labs. Labs are 24x7 available for students to practice on real devices. We use real Cisco devices in this training program.
Routers: 2801, 2811; Switches: 3750; IP Phones: 7961, 7965 and Other VoIP Devices like Call Manager, Call Manager Express, Cisco Unity Connection, Cisco Unity Express, CUPS, UCCX etc.
Available Training Modes - OnlineTraining
Note: 1) Unlimited Lab Access during the training period.
2) 1 Month of Additional Lab access post completion of the training.
Training Plan
Training Plan
Training Duration and Fee

Track

Group

One-on-One

Duration

NA

2.5 Months

Price

NA

(USD) 4500
Online Training
Available on Demand
Training Schedule

Group Training

One-on-One Training

Batch 1
11th September 2023
As per student's preference
Batch 2
13th November 2023
As per student's preference
Batch 3
8th January 2024
As per student's preference
Batch 4
11th March 2024
As per student's preference
Batch 5
20th May 2024
As per student's preference
Batch 6
8th July 2024
As per student's preference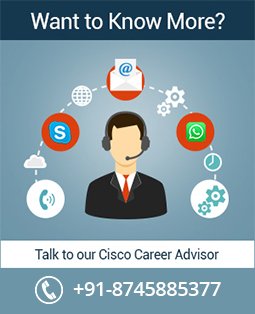 Fill the Form to
Know More