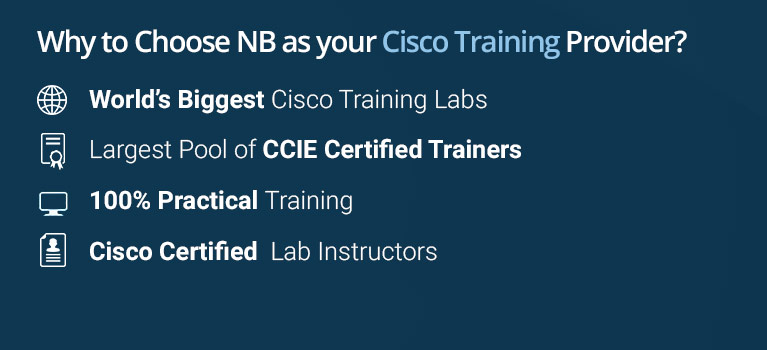 CCNA + CCNP DC + CCIE DC Combo Training
Course Description
Course Description
CCNA is the entry or the associate level certification in which you learn the basic concepts of networking technology. It builds your foundation for professional level and expert level Cisco certification.
CCNP Data Center is the professional level certification in which you learn the advanced concepts of Data Center technology and know the skills of designing, installing as well as maintaining small & mid-size data center networks and handling the DC infrastructure.
CCIE Data Center is the expert level certification in which you learn the expert level skills for designing, planning, implementing as well as managing the complex IT Data Center infrastructure.
To make the candidates an expert in the Data Center technology, we at Network Bulls has introduced a combo course which includes CCNA, CCNP Data Center and CCIE Data Center training. This combo course is best for the candidates aspiring to become a Cisco Data Center expert as it covers all the three levels of Cisco Data Center technology. This combo course will start from CCNA certification training for developing strong basics
Mr. Mohit Bhalla

Dual CCIE #42145 (R&S, Security)
Training Plan
Training Plan
CCNA + CCNP DC + CCIE DC Combo Training Plan

Track
Regular Track
Duration

5 Months

Hours
2-3 Hours a Day
Training fee
8200 USD
Online Training
Available on Demand
Note: The NB Training Fee doesn't include CCNA DC + CCNP DC exam fee.
CCNA + CCNP DC + CCIE DC Combo Course Outline:
Our combo course covers the official course curriculum of Cisco CCNA Certification, Cisco CCNP Data Center certification and Cisco CCIE Data Center V3 Certification. Thus,you get an in-depth knowledge of Cisco Data Center Technology which makes you an expert in the Data Center domain.
CCNA Course Outline

CCNA Course Syllabus consists of basic Cisco Networking and Routing switching technologies along with IP addressing schemes, routing basics, switching, WAN technologies, Network Security fundamentals, and Network Automation & Network Programmability basics.

CCNP Data Center Course Outline
CCNP Data Center syllabus is broadly classified in multiple modules, covering multiple Data Center technologies, designing, implementing, and troubleshooting of Data Center Infrastructure, implementation of Automation to the Data Center solutions and Configuration of Cisco MDS 9000 Series Switches.

CCIE Data Center Course Outline

CCIE Data Center V3 certification includes two examinations and in our combo course, we prepare you for both the examination. The details of course content of both the examination is listed below –

1) DCCOR exam – In our DCCOR exam training we include the detailed understanding of core data center technologies including network, compute, storage network, automation, and security. Some of the topics, which include –
​​​​​​​In-depth understanding of Cisco DC L2 and L3 Technologies
In-depth understanding of Cisco Routing Protocols, ACI Concepts and Configuration Management
Knowledge of DC Storage Networking and Compute resources
In-depth understanding of Data Center Orchestration and Automation technologies
Data Center Fabric Infrastructure and other Evolving Technologies
2) CCIE DC V3.0 lab exam–it is again divided into two modules and we cover both of them in our training. The two module of CCIE DC V3 lab exam are –
Diagnostic module
Configuration & Troubleshooting module

Latest Devices used for Data Center training :
We believe in providing 100% practical training to students for making them an expert in the domain of networking. We have world's biggest Cisco training labs which are well-equipped with latest Cisco devices and live racks.We provide Cisco CCNA + CCNP DC + CCIE Data Center training on latest Data Center Devices.
Data Center Devices for CCNP training include ACI Spine 9k series Nexus, Cisco Nexus 7000, 5000 and 2000 Series Switches, UCS etc.
Data Center Devices for CCIE training includes
3 x APIC Cluster
2 x Nexus 9336 ACI Spine
2 x Nexus 9372
2 x Nexus 7004
Sup2E
48 Port 10Gb (F3 Module)
4 x Nexus 5672
4 x Nexus 2348
2 x UCS-6248 Fabric Interconnects
UCS-5108 B-Series Chassis
B-Series Blades
C-Series Servers
Dual Attached JBOD
Cisco Catalyst Switch 3750
Cisco 2911/K9 Terminal Server etc.
In fact, Network Bulls is the only Networking Training institute in India to provide CCNA + CCNP DC + CCIE DC Training with most updated infrastructure including Cisco 9000 Nexus ACI.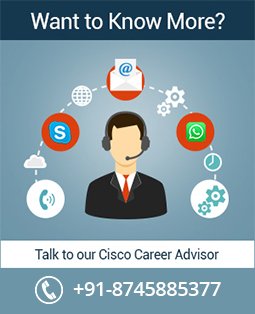 Fill the Form to
Know More