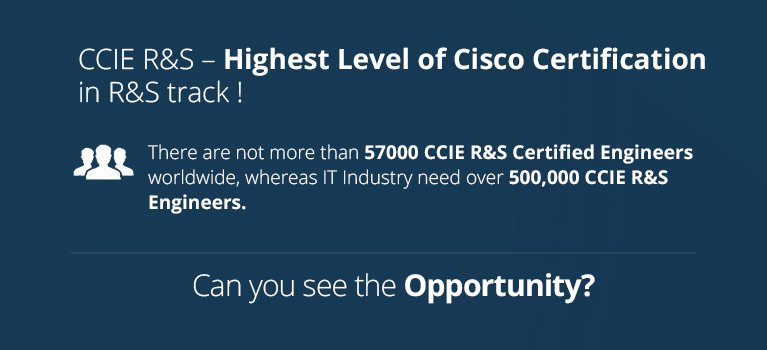 CCIE Enterprise Infrastructure/R&S (ENCOR + EI V1.0)
Course Description
Course Description
CCIE Enterprise Infrastructure Certification is the highest level of Certification offered by Cisco in Networking Technologies in Enterprise/R&S Track. Network Bulls offers CCIE Enterprise Infrastructure V1/R&S Certification training in three different tracks, i.e. Regular Track, Fast Track and Super Fast Rack. Network Bulls also offers customized boot camps on demand. Online CCIE EI V1.0/R&S rack rental and classroom training are also available on demand.
Pre-requisite: Knowledge up to CCNA and CCNP Enterprise/R&S Level(Certification not required)
Why to choose Network Bulls for CCIE EI V1.0/R&S training:
Fully loaded dedicated CCIE Enterprise Infrastructure V1.0/R&S rack
24X7 rack availability
Dedicated lab instructors are available
Over 70% passing rate in the first attempt, 90% passing rate in the second attempt
Updated practical workbook to simulate the real lab exam
One of the Top 5 biggest Cisco/Networking Training Labs worldwide.
World Class Infrastructure.
An ISO 9001-2008 certified company.
Incorporated under Central Government of India.
Network Bulls offer Cisco Certification Training on real Cisco Routers and Switches. We do not use simulator software for practical. Labs of Network Bulls are World's Largest IT Training Labs. Labs are 24x7 available for students to practice on real devices. We use 2811, 2911 series Routers and 3550, 3750, 3850, 9300 series Switches in our school.
Available Training Modes - Online Training
Training Plan
Training Plan
Training Duration and Fee

Track

Group

One-on-One

Duration

2-2.5 Months

2-2.5 Months

Price

(USD) 3100

(USD) 4200
Online Training
Available on Demand
Training Schedule

Group Training

One-on-One Training

Batch 5
16th May 2022
As per student's preference
Batch 6
11th July 2022
As per student's preference
Batch 7
19th September 2022
As per student's preference
Batch 8
21st November 2022
As per student's preference
Student Reviews
Student Reviews
Hi, this is Kutala Nota from South Africa. I came to Network Bulls for CCNP R&S and CCIE R&S certification. I have made a phenomenal investment in my career by joining Network Bulls. I am very happy to share that this institute has prepared me in almost every concept I required. All the doubts and misconception I had before coming to Network Bulls have been cleared appropriately. The knowledge I have received will always stay with me and it has made a better person altogether. I am really looking forward towards sharing this knowledge and skills received at Network Bulls with people in South Africa. I will recommend Network Bulls to anyone looking for IT training. I think the institution is really strong and complete. I can only say, since I completed my training, I have gained more confidence. I have fallen in love with this field. Special thanks to my trainer Mr. Saurabh Kumar, it has been an incredible learning experience. Thank You!!

Kutala Nota
CCIE R&S Version 5.0 Written + Lab
South Africa
Out of 2 million Cisco Network Engineers worldwide and only 45,000 engineers have achieved highest level Cisco certification, i.e. CCIE till now. I saw a dream to become CCIE at the age of 19. I started looking for CCIE training institutes in Saudi Arabia but I found Network Bulls in India much better place to be. I visited NB, worked hard and finally cleared my CCIE R&S lab exam in first attempt. If I can do it at the age of 20, you can do it too.

Md. Jalal
CCIE R&S Version 5.0 Written + Lab
Saudi Arabia
Hi, I'm Ramisetti. In my quest to find the best training institute, I came to know about Network Bulls. I enrolled for MVTE and it's been a great journey here, gaining adequate skills and knowledge about how server works. NB guided me to step forward in my career. NB placement team is highly professional and supportive. After my course completion, I got placed in Dell Big thanks to Network Bulls.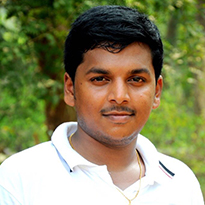 Hi friends, this is Saurabh and I pursued CCIE Routing and Switching course certification training from Network Bulls, Gurugram, India. I have provided quality training along with the expert technical team who have 5-15 years of experience in the networking field. The placement team helped me a lot during my interviews. Currently, I'm working in CSS Corp and I thank Network Bulls for giving me this lifetime opportunity.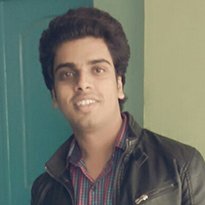 Hi friends, myself Moustafa and I came at NB all the way from Qatar for learning Cisco Routing and Switching Technology. I got to know about Network Bulls via Internet while searching for best networking training institute. Trainers here are very professional and technically sound. Network Bulls provided me with visa assistance, airport pick-up and drop facilities, accommodation facility and a lot more. Thanks, Network Bulls and team.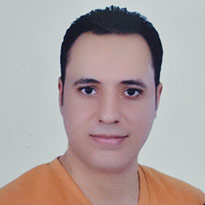 I would like to thank Network Bulls, Gurugram for their outstanding support and advice which they provided me over the last couple of months. I appreciate their efforts and insights in keeping us updated about the technology and providing a platform for all of us to collaborate. I have successfully completed my CCIE Security Integrated training from Network Bulls, Gurugram.

Robinson
CCIE Security
International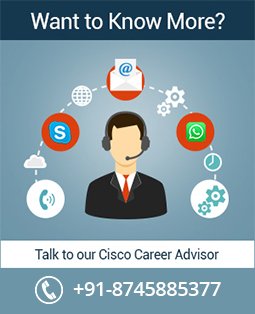 Fill the Form to
Know More