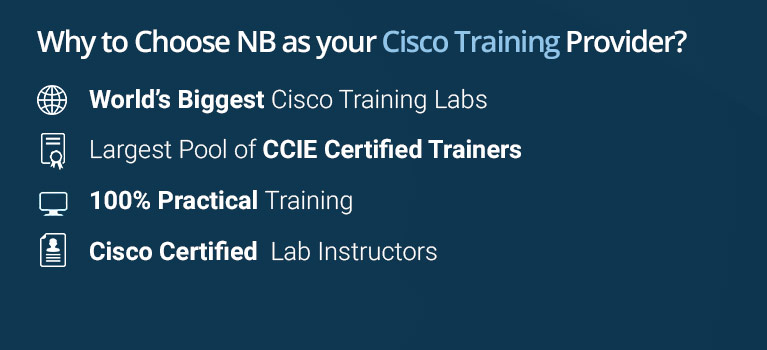 CCIE DCCOR + V3 Lab Certification Exam Training
Course Description
Course Description
Cisco Certified Internetwork Expert Data Center (CCIE Data Center) is an expert level certification course and also one of the most prestigious and demanded certification in the networking field. Network Bulls' is glad to launch CCIE Data Center Program for students. This course covers conceptualization, preparation, running, monitoring, troubleshooting and maintaining complex data center networks.
Network Bulls CCIE Data Center Certification Course includes intensive preparation for DCCOR and V3 Lab exams. In fact as per structure laid down by Cisco for this course, candidates must clear two hours DCCOR exam first and then go through 8-hour rigorous lab exam. That is where Network Bulls solves your concern and becomes your perfect training partner. Our vastly experienced CCIE certified trainers train candidates at World's Largest IT Training labs with real cisco devices.
Prerequisites – No certifications required but In-depth knowledge of CCNA is mandatory to starting preparing for CCIE Data Centre Certification.
Design, Implement as well as troubleshoot External Fabric Connectivity & Complex L2, L3 Technologies.
Design, Implement as well as troubleshoot Network Services, Service Insertion & Redirection.
Troubleshooting and Configuring DC Storage Protocols.
Design, Implement as well as troubleshoot DC Computer connectivity, DC Storage networking features, Virtual & Physical End Point Connectivity.
Troubleshooting & Implementing Compute resources.
Integration of Cisco's Cloud offerings into existing DC infrastructure.
Troubleshooting as well as Implementing DC Automation & Orchestration Tools.
Design, Implement as well as troubleshoot policy and non-policy-driven Internal Fabric Connectivity.
Design, Implement as well as troubleshoot infrastructure elements & policies.
Detailed understanding of numerous other evolving technologies which include Internet of Things (IoT), Network Programmability (SDN) & Cloud.
Available Training Modes - Online Training
Note: 25 Rack Sessions - 4 Hours Each will be provided to students during the program enrolling for CCIE Data Center Training.
Training Plan
Training Plan
Training Duration and Fee

Track

Group

One-on-One

Duration

1 Month

1 Month

Price

(USD) 2500

(USD) 4000
Online Training
Available on Demand
Training Schedule

Group Training

One-on-One Training

Batch 1
11th September 2023
As per student's preference
Batch 2
13th November 2023
As per student's preference
Batch 3
8th January 2024
As per student's preference
Batch 4
11th March 2024
As per student's preference
Batch 5
20th May 2024
As per student's preference
Batch 6
8th July 2024
As per student's preference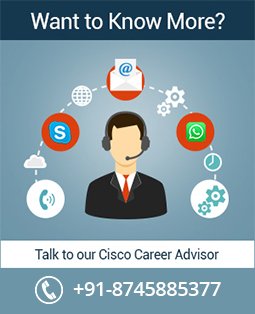 Fill the Form to
Know More