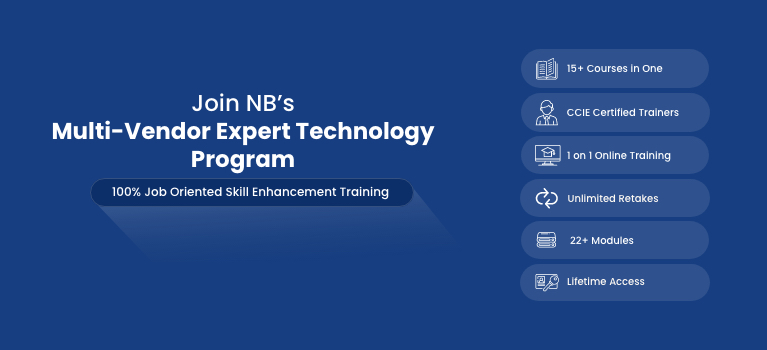 Multi-Vendor Technology Expert - 100% Job Oriented Program to make Students Industry Ready
Infographic
Infographic
MVTE - Multi-Vendor Technology Expert is one of its kind IT certification courses specially created to make you job-ready. 15+ highly paid courses are included in the MVTE Program along with interview preparation to help you crack interviews in a go!
What you gain in this course?
Network Designing

You learn network designing and along with security solutions for big enterprises using Cisco Firewalls, Routers, IPS System, Iron Ports, Switches and ISE Servers.

Network Implementation

You learn the implementation of complex enterprise networks by configuring Cisco Routers and Switches via advanced technologies such as EIGRP, BGP, VTP, RIP, OSPF, VLAN, STP and the list just goes on.

Network Security

You learn to design network security solutions for enterprises as well as its implementation making use of Cisco ASA Firewall, numerous security appliances such as IPS System, Iron Port, VPN technologies, ISE Servers.

Network Administration

You learn the installation and configuration of the Windows server along with designing, installing, and implementing multiple advanced server infrastructure.
Course Description
Course Description
MVTE - Multi-Vendor Technology Expert Program is a one of its own kind program designed by Network Bulls specially designed for people who want to gain in-depth knowledge of networking. This is 100% job-oriented program that includes all the major certifications in the networking domain followed by interview preparation sessions. Certification courses included in MVTE are -
CCNA - Cisco Certified Network Associate (CCNA) certification is an entry-level certification for learning all other professional and advanced level certifications. In this course, you will learn the basics of networking and will gain the skills required for implementing, configuring, and troubleshooting small-scale Cisco networks.
CCNP Enterprise + CCIE Enterprise Infrastructure - After CCNA, we introduce you to Cisco Certified Network Professional course certification followed by CCIE Enterprise where you learn designing, implementing, configuring, and troubleshooting complex enterprise networks with hundreds and thousands of users.
CCNP Security + CCIE Security - Once you have in-depth knowledge of designing a network, we introduce you to the security solution of the network. CCNP Security and CCIE Security helps you learn in detail about Network Security, Network Attacks, Deploying VPNs. Under this module, you will learn the installation, configuration, and troubleshooting of IPS System, Cisco ASA Firewall and a lot more.
Complimentary Courses
To fortify your expertise in advanced technologies, we include the following complimentary courses in the training, fostering a perfect synergy.
CCNP Collaboration + CCIE Collaboration - This is an advanced-level course that gives you in-depth knowledge of voice-over technologies. After completion of CCNP and CCIE Collaboration, you can create scalable, manageable and transparent collaboration solutions. The major focus of this certification course is IP Phones, gatekeepers, gateways, Cisco catalyst switches, and QoS.
MCSE - This training will make you eligible of handling the Data Center of any organization. After completion of this module, you will know how to install and implement Window Server 2012.
Multi-Vendor Firewalls - Not only this, but we also train you on Multi-Vendor Firewalls to help you gain in-depth knowledge of designing, installing and configuring security solutions. Major firewalls you learn are - Palo Alto, CCSA, ASA, Fortinet, Juniper.
Why to choose Network Bulls as your training partner
This program consists of 15+ courses to give you in-depth knowledge of networking.
The assistance of CCIE Certified Trainers who are always available to help.
1 on 1 Online Training at the mutually decided time
Unlimited Retakes of the course
24*7 remote access to Network Bulls labs
Interview Preparation for brushing your communication skills
An ISO 9001 - 2008 certified company
The course is designed and developed as per industry standards.
Incorporated under Central Government of India

Mr. Vikas Kumar

Triple CCIE #30078 (R&S, Security and Voice)

Mr. Mohit Bhalla

Dual CCIE #42145 (R&S, Security)

Mr. Praveen Kataria

CCIE Security #43866

Mr. Sukhbir Chahal

CCIE R&S #62007
Training Plan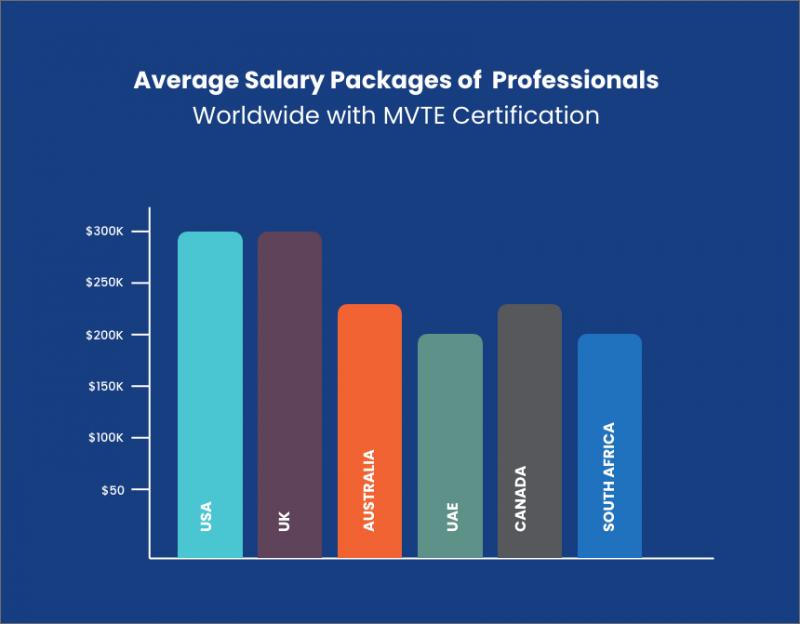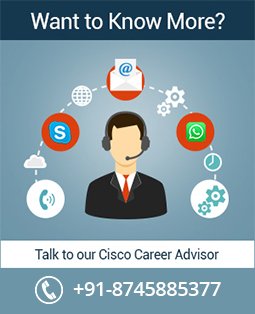 Fill the Form to
Know More