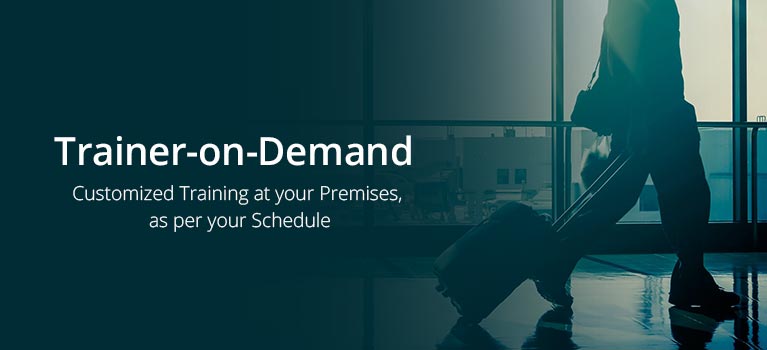 Trainer-On-Demand
We completely understand that how important it is for corporates to get their employees well trained. Trainer-On-Demand is a premium training option for all Corporate Customers based globally. Sending the entire team to a new location for training is quite costly as well as a lousy task. This service helps in Reducing Travel, Boarding & Lodging Expenses of Participants to attend a training Program.
This service is also valuable for training providers who require specialized IT trainers for their customers.
Our Certified Experienced Trainers travel across the globe to fulfil Corporate customer training requirement.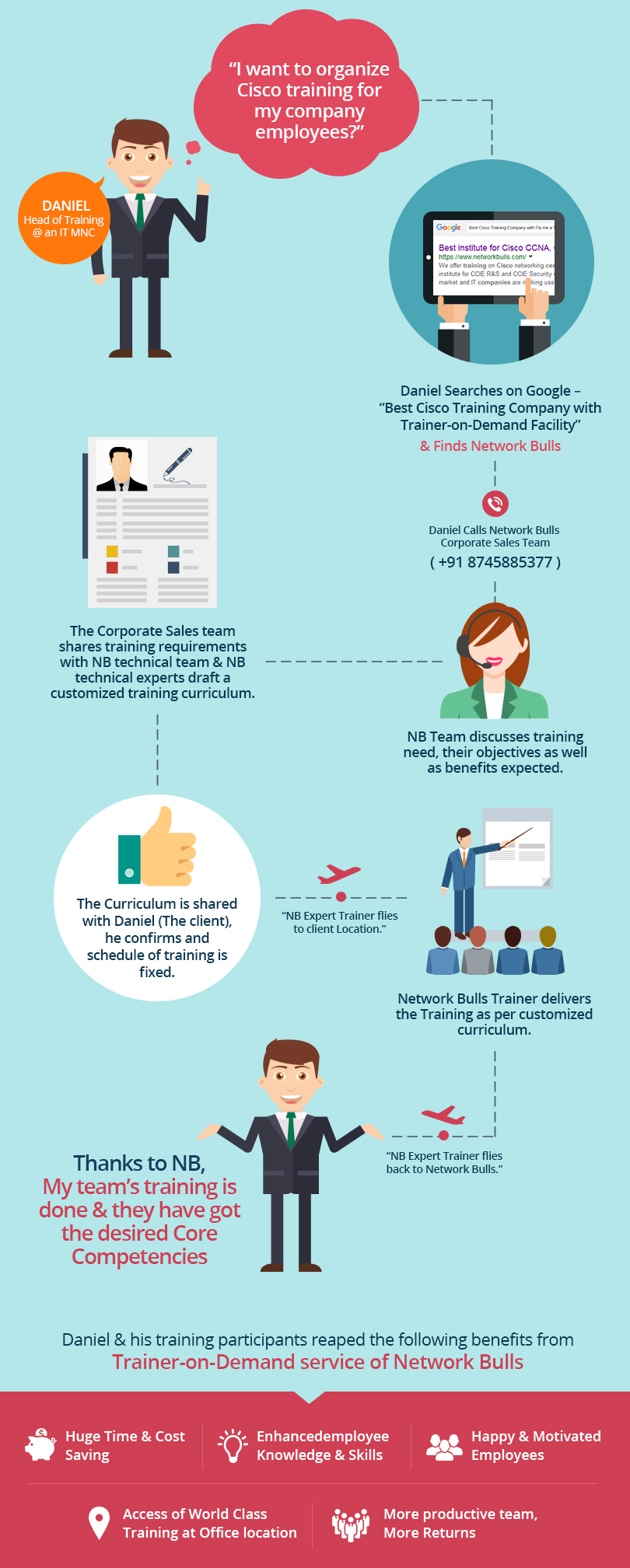 Features of our 'Trainer-On-Demand' Service offering:
Tailored made Training Solution
Get trained From Industry Experts
Remote Access to the World's Largest Training Labs
Saves Huge Time & Cost
Enhanced Employee Knowledge & Skills
Happy & Motivated Employees
Access to World Class Training at your Location
More Productive Teams & More Returns
Trainer-On-Demand is the similar concept as classroom training since it consists of the same setup. The only difference is that the trainer will travel instead of the participants and entire training would be delivered on client's premises
Pricing and availability for each instructor upon request at admin@networkbulls.com