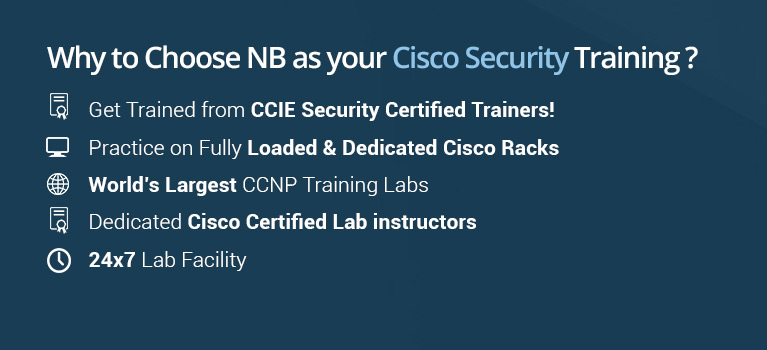 CCNA Security Certification Training (210-260)
Course Description
Course Description
Cisco Certified Network Associate Security (CCNA Security) validates associate-level knowledge and is a prerequisite to CCNP Security certification. Network Bulls also offers a combination of CCNA Security and CCNP Security. With a CCNA Security certification, a network professional is able to develop a security infrastructure using Cisco security network devices and acquire skills to install and monitor network devices; recognize and control threats to the security structure. CCNA Security is the foundation certification required for a Network Security Support Engineer, Security Administrator and Network Security Specialist.
Prerequisite:- CCNA R&S
Why to choose Network Bulls as your training partner for CCNA Security training:
100% Practical training on real Cisco Routers, Switches and Firewalls
Fully Loaded Lab consists of 2911, 1841 Series Routers;2960 Series Switches, 5510 Series ASA Firewalls.
24X7 Lab Facility
Dedicated Cisco Certified lab instructors
Updated practical workbook to simulate the real exam
One of the Top 5 biggest Cisco/Networking Training Labs worldwide.
World Class Infrastructure.
An ISO 9001-2008 certified company.
Incorporated under Central Government of India.
Network Bulls offer CCNA Security Certification Training on real Cisco Routers and Switches. We do not use simulator software for practical. Network Bulls have World's Largest IT Training Labs. Labs are 24x7 available for students to practice on real devices. We use 2911, 1841 series routers and 2960 series switches in CCNA Security course offered in our school.
Available Training Mode - Online Training
Note: 1) Unlimited Lab Access during the training period.
2) 1 Month of Additional Lab access post completion of the training.
Training Plan
Training Plan
Training Duration and Fee

Track

Regular Track

Fast Track

Duration

10 Days

5 Days

Price

(USD) 800

(USD) 700
Online Training
Available on Demand
Training Plan

Exam Code

Exam

Regular Track (Days)

Fast Track (Days)

210-260

Implementing Cisco IOS Network Security (IINS)

8

5

Balance Days (For additional practice and rest)

2

0

Total Duration

10

5
Note: Fast Track is only recommended for experienced working professionals who have some basic knowledge about the relative field of technology chosen.
Training Schedule

Regular Track

Fast Track

Batch 1
26th Dec 2019 - 06th Jan 2020
Any Date
Batch 2
17th Mar 2020 - 26th Mar 2020
Any Date
Batch 3
15th June 2020 - 24th June 2020
Any Date
Batch 4
14th Sept 2020 - 23rd Sept 20​​​​​​​20
Any Date
Batch 5
15th Dec 20​​​​​​​20- 24th Dec 20​​​​​​​20
Any Date
Student Reviews
Student Reviews
Hi, My name is Mustapha Bako from Nigeria. I have been at Network Bulls twice, first for CCNA Security and CCNP R&S and second time for CCNP Security & CCIE Security Boot camp Training. Both times my experience has been great. I learned everything on real cisco equipment which were available 24x7. Its strong course content and vastly experienced team of trainers has made my CCIE dream come true. Special thanks to Mr. Baldev Singh, Cheers

Mustapha Bako
CCNA Security
Nigeria
My company needed us to polish our skills for Cisco Security and then I decided to go from CCNA Security Certification. Our IT manager recommended Network Bulls and I heard from him was not wrong. NB's vastly experienced & CCIE Certified trainers equipped me with all the skills and knowledge required to manage network security devices. Here I learned about all potential security threats, practiced to troubleshoot them under guidance of certified lab instructors. Post completion I was ready for new challenges in my company and my work has been appreciated as well. 

Sudhir
CCNA Security
India
Hi everyone, I choose Network Bulls for pursuing CCIE R&S Integrated course training and I am really satisfied with my decision. Trainers, their knowledge, experience, revision sessions, in house workbooks, labs with 24x7 access, practice on live cisco devices made everything possible. 

Md. Jalal
CCIE R&S v5
Saudi Arabia
Hi, My name is Mustapha Bako from Nigeria. I have been at Network Bulls twice, first for CCNA Security and CCNP R&S and second time for CCNP Security & CCIE Security Boot camp Training. Both times my experience has been great. I learned everything on real cisco equipment which were available 24x7. Its strong course content and vastly experienced team of trainers has made my CCIE dream come true. Special thanks to Mr. Baldev Singh, Cheers

Mustapha
CCIE Security V4
Nigeria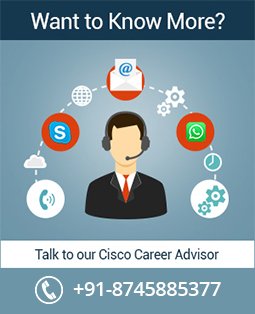 Fill the Form to
Know More