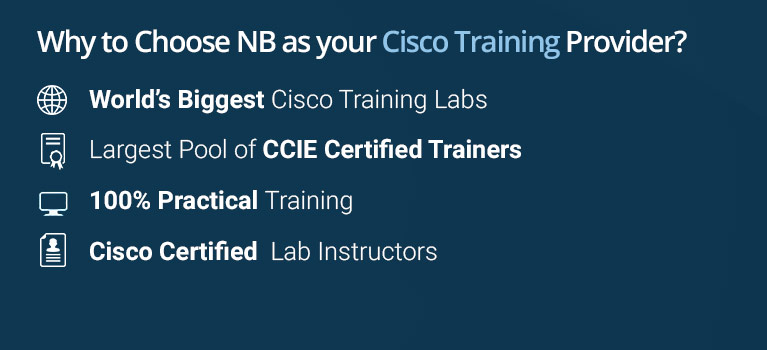 CCNA Data Center Certification Boot Camp Training - CCNA DC Online and Classroom Training
Course Description
Course Description
CCNA Data Center (Cisco Certified Network Associated Data Center) is a perfect certification course to start with if any network engineers are looking to establish their career in a data center administration. It's an associate level course that imparts knowledge and skills required for data center design, device installation, and ongoing maintenance.
Network Bulls' CCNA Data Center Certification Training has been designed to match Industry demands and to ensure candidates learn everything about data center technologies which make them job fit. After completion of this certification from Network Bulls, candidates can expect Data Center Network Administrator designation in an organization. Apart from Classroom Training in India we also offer Online CCNA DC (Data Center) Certification Boot Camp Training via Cisco Webex. It will be Instructor Led One to One training which will cover entire buleprint of CCNA DC Certification.
Prerequisites – No Prerequisite is required to go for CCNA Data Center but we recommend basic knowledge of CCNA Routing & Swithing for this course would be preferrable.
CCNA Data Center Certification have two modules and you have to pass both the examination for becoming a CCNA Data Center certified professional. Both the modules are listed below –
200-150 Introducing Cisco Data Center Networking (DCICN)
Description and Identification of host-to-host communication & DC network protocols.
In-depth understanding of basic concepts of DC networking, use of NX-OS command line interface & port channels, implementing trunks as well as VLANs.
Detailed understanding of advanced DC concepts, implementation of multi-layer switching & performing basic configurations: AAA on NX-OS devices & secure remote administration; ACL & protocols (EIGRP, OSPF, HSRP).
Detailed description and comparison of basic DC storage connectivity options & configuring VSANs.
Description of advanced DC storage and configuring zoning, NPV mode & NPIV on Cisco Nexus & Cisco MDS Switches.
Identification of the components of UCS architecture as well as the use of UCS Manager.
200-155 Introducing Cisco Data Center Networking Technologies (DCICT)
Detailed description and configuration of Cisco's UCS.
In-depth understanding of Cisco DC virtualization.
Detailed description and configuration of Data Center networking.
In-depth understanding of DC automation & orchestration.
Detailed understanding of Cisco ACI.
Network Bulls CCNA Data Center is an associated level and globally recognized certification, our innovative learning methodologies and job role oriented training has produced great results. So come and get certified at World's Largest IT Training Labs and learn with real devices. CCNA DC Boot camp training is also delivered via One to One Training Mode.
Available Training Mode - Online
Note: Rack access is not required for CCNA Data Center, We will be following virtual training method for this course.
Training Plan
Training Plan
CCNA DC Training Duration and Fee

Track

Regular Track

Duration

30 Days (2 hours a Day)

Price

(USD) 1500
Online Training
Available on Demand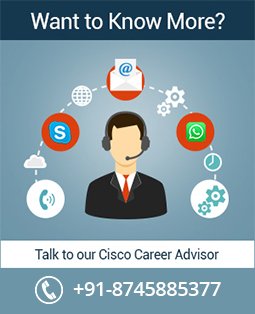 Fill the Form to
Know More