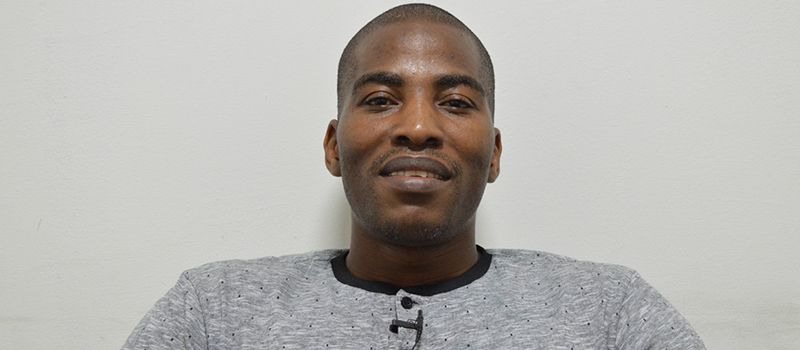 Cisco CCIE Routing and Switching V5 Training Review Shared by Gorden from Zimbabwe
Gorden had a great interest in networking and wanted to build his career in CCIE in routing and switching domain. He conducted a research for finding the best Cisco networking institute and came to know about Network Bulls for building his career in networking.
He came to India all the way from Zimbabwe and joined CCIE routing and switching written + lab training at Network Bulls.
After successful completion of the Cisco CCIE R&S V5 training, Gorden has shared his review about training and facilities at Network Bulls, let's hear-
"Hello, I'm Gorden from Zimbabwe. I got to know about Network Bulls through Google. I searched for the best Cisco training university and found Network Bulls on the top of the list.
What I like about Network Bulls while searching for the Cisco training is that their lab training, lab infrastructure, trainers and they helped me through Visa application. They provided every necessary paper for the visa to come to India. When I came to India, Network Bulls team took me from the airport, dropped me at the hotel.
They have well-experienced and professional CCIE trainers who helped me and supported me a lot during my Cisco CCIE R&S V5 training journey.
I enrolled for CCIE Routing and Switching Integrated Written + Lab training at Network Bulls. Now I have successfully pursued my course training and I'm proud of myself that I became an expert in my domain only because of Network Bulls.
See the course- https://www.networkbulls.com/training-ccie-routing-switching
At Network Bulls, I got to meet my colleagues from Africa, Ghana, America, Iraq and many more. I thoroughly enjoyed my training journey with them under the proper guidance of Cisco certified trainers. So, NB is also an international platform which is growing people together and this really proves that they have every expertise in CCIE.
When you enroll at Network Bulls, you'll be taught from the scratch of your course. If students from developed countries like- USA, France are coming to enroll at NB, it means Network Bulls is very good in Cisco training.
So, I would also like to encourage you that if you are looking for an institution where you want to develop your career to become an expert in Networking, enroll at Network Bulls.
Also, network Bulls provides online training where you don't want to come to institute to study. You can learn from home instead. So, I would highly recommend you to visit Network Bulls once and make your career fly in networking. Thank You."
Know NB online training- https://www.networkbulls.com/nb-online-training
See more reviews- https://www.networkbulls.com/international/customer-reviews
So, it was Gorden who enrolled at Network Bulls for Cisco CCIE R&S V5 training and secured his place among networking professionals successfully. He started his CCIE R&S V5 training from the scratch. He begun with CCNA R&S training which is the associate level Cisco networking course, CCNP R&S which is a professional level and then entered to CCIE R&S training which is an expert level Cisco certification. Thus, he finally accomplished his CCIE Routing and Switching course certification at network Bulls. After him, it is your turn to make your career fly in the field of networking.
Network Bulls has the world's biggest Cisco training labs and India's biggest pool of CCIE certified trainers. These trainers are dual and triple CCIE certified and always available to solve all your queries anytime you want.
See yourself- https://www.networkbulls.com/nb-technical-team
Cisco labs are open 24*7, so you can practice for hours you want without any disturbance or restriction of leaving the lab. So, if you also want to give a kick-start to your career, enroll at Network Bulls and make your career fly.