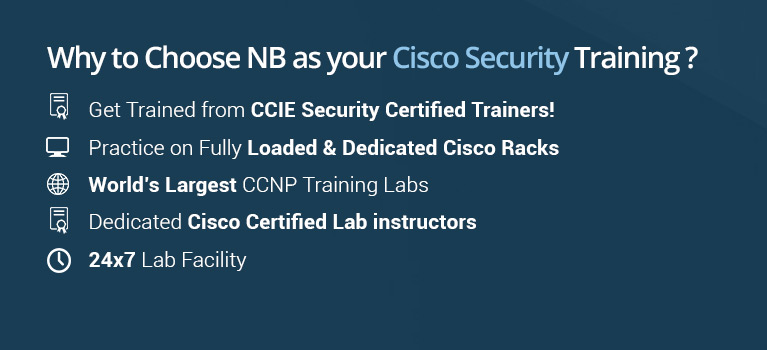 CCNA + CCNP Security Combo
Course Description
Course Description
CCNA and CCNP Security Certifications are the most efficient way to ensure the skills of Network Security Engineers. The combination of CCNA and CCNP Security Certification training gives you in-depth knowledge of Network Security, Network Attacks, and Deploying VPN's over Cisco ASA Firewalls and Routers and a lot more. After successful completion of the training program, a candidate will be able to install, configure and troubleshoot Cisco ASA Firewalls, IPS Systems, and Routers to design and implement security on a network. Candidate will be able to implement and troubleshoot VPN technologies for secure communications, along with ASA Firewall security rules to enhance the security of the network.
Pre-requisite: None
Why to choose Network Bulls for CCNA + CCNP Security training:
100% Practical training on real Cisco Routers, Switches and Firewalls.

Fully Loaded Lab consists of 1841, 2811, 2911 Series Routers; 2960, 3750 Series Switches and 5510 Series ASA Firewalls.

24X7 Lab Facility

Dedicated lab instructors are available

Updated practical workbook to simulate the real exam

One of the Top 5 biggest Cisco/Networking Training Labs worldwide.

World Class Infrastructure.

An ISO 9001-2008 certified company.

Incorporated under Central Government of India.
Network Bulls offers CCNA and CCNP Security Certification Training on real Cisco Routers, Switches, Firewalls and IPS Systems. We do not use simulator software for practical. Labs of Network Bulls are World's Largest IT Training Labs. Labs are 24x7 available for students to practice on real devices. We use 1841, 2801, 2811, 2911 series routers; 2960, 3560, 3750 series switches; Cisco ASA 5510, 5512x series Firewalls; 4240 series IPS Systems; ASA 8.xx, ASDM 6.xx, IPS 7.x, IDM, IME, Secure Desktop, VPN Client, SDM, SSC Management Utility software; CSC-SSM-10, AIP-SSM-10 and IDS-4FE-INT in this training program.
Available Training Mode - Online Training
Note: 1) Unlimited Lab Access during the training period.
2) 1 Month of Additional Lab access post completion of the training.
Training Plan
Training Plan
Training Duration and Fee

Track

Group

One-on-One

Duration

80 Days

80 Days

Price

(USD) 3900

(USD) 5200
Online Training
Available on Demand
Training Schedule

Group Training

One-on-One Training

Batch 1
11th September 2023
As per student's preference
Batch 2
13th November 2023
As per student's preference
Batch 3
8th January 2024
As per student's preference
Batch 4
11th March 2024
As per student's preference
Batch 5
20th May 2024
As per student's preference
Batch 6
8th July 2024
As per student's preference
Student Reviews
Student Reviews
Hi, My name is Mustapha Bako from Nigeria. I have been at Network Bulls twice, first for CCNA Security and CCNP R&S and second time for CCNP Security & CCIE Security Boot camp Training. Both times my experience has been great. I learned everything on real cisco equipment which were available 24x7. Its strong course content and vastly experienced team of trainers has made my CCIE dream come true. Special thanks to Mr. Baldev Singh, Cheers

Mustapha Bako
CCNA Security
Nigeria
Hi everyone, I choose Network Bulls for pursuing CCIE R&S Integrated course training and I am really satisfied with my decision. Trainers, their knowledge, experience, revision sessions, in house workbooks, labs with 24x7 access, practice on live cisco devices made everything possible. 

Md. Jalal
CCIE R&S v5
Saudi Arabia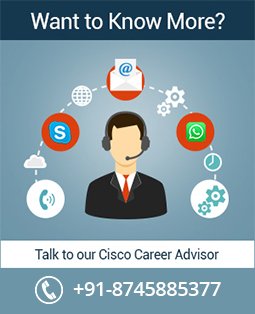 Fill the Form to
Know More