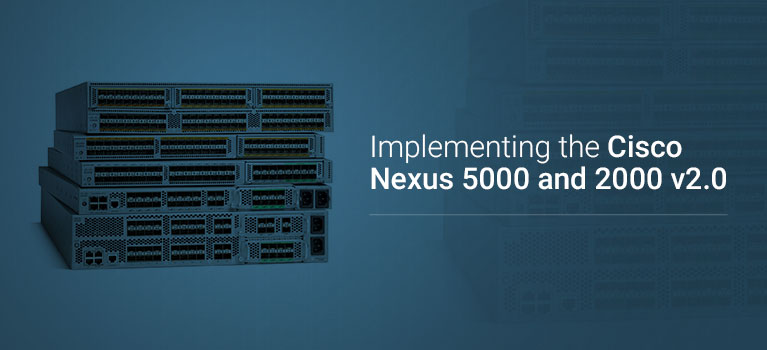 Implementing the Cisco Nexus 5000 and 2000 v2.0
Course Description
Course Description
Network Bulls' Cisco Nexus 5000 and 2000 v2.0 (DCNX5K) course will make a candidate learn everything about Nexus 5000 switches and fabric extenders of Nexus 2000. From key components of both to procedures of installation, configuration, management, and troubleshooting; Network Bulls' training includes all sections in detail. Attendees will also get hands on experience of how to effectively manage scalable designs with I/O based consolidated networking for both LAN and SAN. It also covers high end features and virtualization methods supported by Cisco Nexus products.
DCNX5K is a 5-day training program that is devised for system engineers, consulting systems engineers, technical solutions architects, and Cisco integrators and partners who implement and configure Cisco Nexus 5000 Series Switches and Cisco Nexus 2000 Series Fabric Extenders. During the course training, a learner will witness the configuration of advanced technologies such as Fibre channel, QoS, and FCoE on Cisco Nexus 5000. With combined lab implementation and classroom training, a candidate will obtain an in-depth knowledge of the regular operations and hierarchy of data center network model.
You will also learn configuring fault tolerance at the LAN, SAN, and server network interface card (NIC) level along with backing up & restoring system configurations. Built-in tools of the Cisco Nexus Operating System (NX-OS) Software, Cisco Data Center Network Manager, and Cisco Device Manager Software will be taken in use for monitoring and troubleshooting purpose.
Prerequisites: CCNA certification is a key to have before you start with this course.
Understanding on Cisco Nexus 5000 Series Switch System architecture as well as fabric extenders of Nexus 2000 Series Switches.
Configure network and security features on Cisco Nexus 5000 Series Switches for LAN operation, such as system message logging.
Operating FCoE protocol, the FIP, and the adapters that are used.
Understanding and identifying the FCP protocol, the FCoE protocol, and IEEE Data Center Bridging (DCB) Ethernet Enhancements.
Configure Cisco Nexus 5000 Series Switches to support the FCoE protocol and for the connection to the SAN.
Configure the system management features present on the Cisco Nexus 5000 Series Switches
Configuring Cisco Fabric Services, Configure Ethernet port and virtual port channels (vPC) on Cisco Nexus 5000 Series Switches.
Establishing a structured methodology for troubleshooting FCoE execution.
In-Service Software Update (ISSU) and High-availability features of Cisco Nexus 5000 Series Switches.
Configure the RSTP extensions and RSTP protocols on the Cisco Nexus Series Switches
Configuring the Cisco Nexus 5000 Series Switches in NPort Virtualization (NPV) mode to support FCoE and configure NPort ID Virtualization (NPIV)
Configure VLANs on the Cisco Nexus Series Switches
Field & System engineers, systems engineer consultants, and technical solutions architects, Network designers, administrators, and managers, Cisco integrators and channel partners
Training Plan
Training Plan
Training Duration and Fee

Track

Regular Track

Fast Track

Duration

6 Days

NA

Price

(USD) 2400

NA
Training Plan

Exam

Regular Track (Days)

Fast Track (Days)

Implementing the Cisco Nexus 5000 and 2000 v2.0(DCNX5K)

6

NA

Balance Days (For additional Practice and Rest)

0

0

Total Duration

6

NA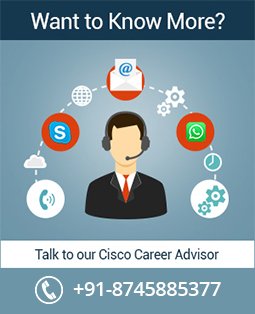 Fill the Form to
Know More