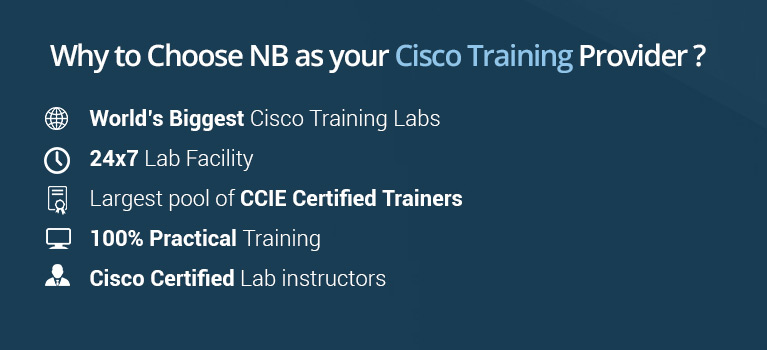 CCNA Security + CCNA Security Certification Combo Training
Course Description
Course Description
CCNA R&S is an associate level certification in Routing and Switching track; whereas CCNA Security is associate level certification in Network Security track, offered by Cisco Systems. The combination of CCNA R&S and CCNA Security will cover basic concepts of Routing and Switching technologies including OSI model, TCP/IP suit, IP Addressing/Subnetting, Cisco IOS, IP Routing, Switching, WAN technologies, and network attacks, basic security technologies and IOS security features.
CCNA R&S is a foundation course for CCNP R&S, CCIP, and CCNA Security as well. In order to achieve CCNA Security certification, a candidate will first go for CCNA R&S certification exam. CCNA R&S and CCNA Security Certification certify that candidate is able to select, connect, configure, and troubleshoot various Cisco networking equipment after keeping security threats in mind. A candidate will be able to manage small Cisco enabled network.
Cisco Certifications covered: CCNA R&S + CCNA Security.
Why to choose Network Bulls for CCNA R&S + CCNA Security training program:
100% Practical training on real Cisco Routers, Switches and Firewalls.

Fully Loaded Lab consists of 1841, 2811, 2911 Series Routers; 2960, 3750 Series Switches and 5510 Series ASA Firewalls.

24X7 Lab Facility

Dedicated Cisco Certified lab instructors

Updated practical workbook to simulate the real exam

One of the Top 5 biggest Cisco/Networking Training Labs worldwide.

World Class Infrastructure.

An ISO 9001-2008 certified company.

Incorporated under Central Government of India.
Network Bulls offers CCNA and CCNA Security Certification Training on real Cisco Routers, Switches, Firewalls and IPS Systems. We do not use simulator software for practical. Labs at Network Bulls are World's Largest IT Training Labs. They are 24x7 available for students to practice on real devices. We use 1841, 2801, 2811, 2911 series routers; 2960, 3560, 3750 series switches; Cisco ASA 5510, 5512x series Firewalls; 4240 series IPS Systems; ASA 8.xx, ASDM 6.xx, IPS 7.x, IDM, IME, Secure Desktop, VPN Client, SDM, SSC Management Utility software; CSC-SSM-10, AIP-SSM-10 and IDS-4FE-INT in this training program.
Available Training Mode - Online Training
Note: 1) Unlimited Lab Access during the training period.
2) 1 Month of Additional Lab access post completion of the training.
Training Plan
Training Plan
Training Duration and Fee

Track

Regular Track

Fast Track

Duration

35 Days

17 Days

Price

(USD) 1500

(USD) 1350
Online Training
Available on Demand
Training Plan

Exam Code

Exam

Regular Track (Days)

Fast Track (Days)

200-125

Cisco Certified Network Associate

18

8

210-260

Implementing Cisco IOS Network Security (IINS)

8

5

Balance Days (For additional practice and rest)

9

4

Total Duration

35

16
Note: Fast Track is only recommended for experienced working professionals who have some basic knowledge about the relative field of technology chosen.
Student Reviews
Student Reviews
Hi, My name is Mustapha Bako from Nigeria. I have been at Network Bulls twice, first for CCNA Security and CCNP R&S and second time for CCNP Security & CCIE Security Boot camp Training. Both times my experience has been great. I learned everything on real cisco equipment which were available 24x7. Its strong course content and vastly experienced team of trainers has made my CCIE dream come true. Special thanks to Mr. Baldev Singh, Cheers

Mustapha Bako
CCNA Security
Nigeria
For me coming to Network Bulls was best thing for my career, I used to see Network Bulls Fan page regularly and see how my fellow country students are doing Cisco preparations. Many students have been here 3 to 4 times for Cisco training and I decided to come. Sales coordinator took me through each step, helped me in Visa formalities and then after coming here training. My trainer Mr. Mohit took care of my needs, taught me each topic in detail. Thanks Network Bulls.

Hi everyone, I choose Network Bulls for pursuing CCIE R&S Integrated course training and I am really satisfied with my decision. Trainers, their knowledge, experience, revision sessions, in house workbooks, labs with 24x7 access, practice on live cisco devices made everything possible. 

Md. Jalal
CCIE R&S v5
Saudi Arabia
Namaste, my name is Cyril. I am from Nigeria. I joined Network Bulls to do a course named CCIE R&S integrated program. I just want to just that It has been an awesome experience so far. It has been a great adventure. Before I came here, I had no prior knowledge or experience of networking, but it is really not the case now. I am a better network engineer. I want to first thank the M.D. of Network Bulls that is Mr. Vikas Kumar, he is simple and his way of doing things is just commendable. I want to take time and actually thank him for he took special interest in my case when I came here as in he was looking and providing the best of services. That's why I would give Network Bulls an "A" rating. I want to thank the training department and my trainers- Mr. Pradeep, Mr. Abhishek – who is a great friend and a good guy, my favourite super star Mr. Saurabh – my CCIE trainer. He has been immense, really helped and encouraged me all throughout my course. I would also like to thank the management team of NB, ladies of the team- Ms. Firdaus, Ms. Vijeta and Ms. Pooja, they all have been so encouraging. My experience here has been really really nice and what I am actually very happy about is the family they have made this institute to be like. It's not an institute, for me it has been a family where whatever problem you have you can actually go to them and get it solved there and then. You can call any trainer at any point of time and he is ready to help you out. I came here without any prior experience and everybody has been awesome till date. I would also like to thank my lab trainers –Mr. Puneet, Mr. Mohit Bhalla (CCIE R&S #42145, CCSI #34989 & CCIE SP Written) who is awesome. Everybody has been great, I have met awesome people here, and I have made some great friends here. I have really liked lifestyle of India, not just the educational aspect but also the social aspect and culture of this country. I would like to thank Network Bulls for this opportunity and I would like to recommend Network Bulls to other Africans and other international students at large because of their family like atmosphere in the institute where they look out for you. It is commendable. Thank you to everyone, my parents, and everybody including Team NB who has been instrumental in bringing me here. It's been a great journey so far. Thank you Network Bulls, and thank you India. God bless!!

Cyril
CCIE R&S integrated
Nigeria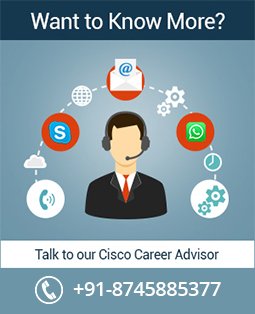 Fill the Form to
Know More