NB Magazine | Jan, Feb , Mar - 2019
Free Network Bulls Magazine | Jan, Feb , Mar - 2019
NB Record Breaking Placements
In this magazine you can find Network Bulls' recent placements in the month of Jan,Feb, March - 2019 along with students course and placed company details.
1
90% 1st attempt CCIE Pass Rate
Meet CCIE students of Network Bulls who cleared CCIE exams in either R&S or Security track recently in their first attempt. Know how they achieve their CCIE certification and what NB offers them?
2
Blogs by Network Bulls
Recently published Network Bulls blogs covering networking trends, career opportunities in the networking field and back to back placements of NBians after CCIE R&S and Security training.
NOTE:
When to Expect Next Quarterly Magazine?
Next Magazine with updates of April, May, June 2019 will be launched in 1st week of August 2019.
For any suggestions on Training Quality Improvement, Your feedback related to this magazine, or your training experience, please feel free to drop us an email at paras@networkbulls.com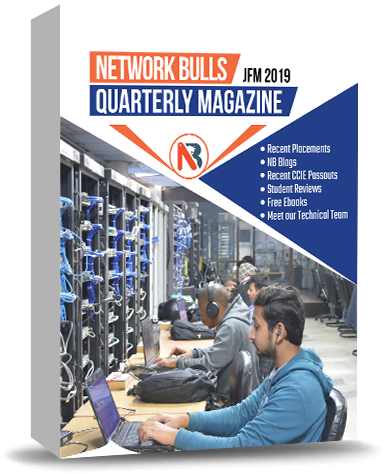 NB Magazine | Jan, Feb , Mar - 2019