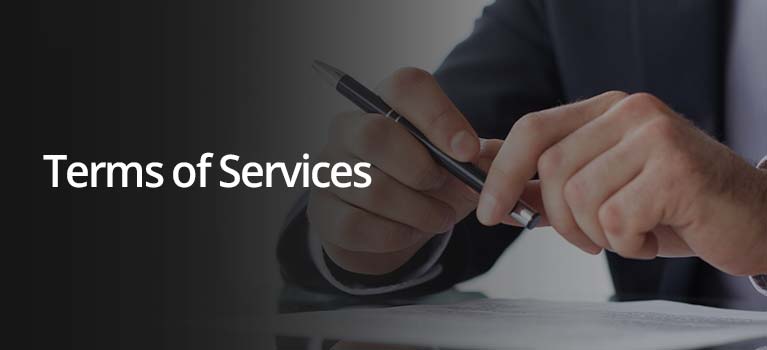 Terms of Services
Terms & Conditions:
Admission of a candidate in a particular course will be confirmed after paying course fee or down payment at-least 7 Days before the course commencement date. If a batch is declared full, even if a candidate is registered, First Come First Serve method will be implemented for selection of candidates in a particular batch and rest of the candidates will be considered as advance registrations for next upcoming batch for the same course. If a candidate is willing to change his/her batch, will have to submit a written application requesting the same. Management will provide him/her a seat in the next batch.
Cancellation of Admissions:
Admission of a student will be deemed as cancelled under the following circumstances:
Non Attendance of 4 consecutive classes, without prior permission/intimation. (Batch can be rescheduled with permission of management).

Non-Payment of Fee.

Act of indiscipline (Violation of Discipline will result into on the spot cancellation of admission, without giving any reason).

Network Bulls reserves the rights to cancel the admission anytime without giving any reason.
A student going on a break without fulfilling the requisite procedure is considered as a dropout and loses his/her student-ship. Such students can be allowed to continue their courses, with the permission of management.

A break is identified as a prolonged absence from the course / program with prior permission.

Shifting from one batch to another is termed as transfer.

A break/transfer for a course is only permitted after the student pay full course fee. If a student does not pay the same, a re-admission fee of 10% of course value shall be charged.

An application for a break or transfer has to be submitted by the student to his/her respective program coordinator. Approval for a break or transfer is at the discretion of the management and is based on necessity or urgency as the case may be. In the event of transfer, a suitable batch, based upon the availability of seats, will be allotted for the resuming the course.

The duration of a break between the courses can be maximum of 3 months and the number of breaks allowed for a course can not be more than one.

During the period when a student is on a break, change in course structure, up-gradation or dropping of a course might be occur. In this situation has to either forgo his/her admission or admit into an alternative course by paying the difference in course fee. Fee refunds will not be made in such cases and Network Bulls will not own responsibility of the same.

In the event of student availing of a break, on re-joining, if the course fee* has been raised, the student has to pay the difference of the fee*.
100% Job Guarantee Terms and Conditions:
1. You must have good theoretical and practical knowledge of the course enrolled.
2. You must maintain the attendance record of minimum 80% in Theory Batches, 80% in PD Batches and 80% in Assignment/Practical Batches for the entire course.
3. You have to pay full course fee, as per your installment plan.
If you fulfill above Terms and Conditions:
Student with average or good/excellent communication skills, can easily secure a package of 4 to 12 Lacs, depending on your skill set.

There's no limit on number of interviews you can face through us, if you abide the terms and conditions mentioned above.

Upon taking admission, you agree and understand that your job 100% depends upon your knowledge. Its our responsibility to train you well and help you to conduct your multiple interviews to get placed in a good company at committed salary package, but you also understand that its your responsibility to study hard, improve your technical and communication skills to be able to clear the interviews.
By writing these terms and conditions here, we want to discourage those students who are just dreaming to get placement after their course, without studying. We don't want those students to take admission with us and spoil our placement record and success rate. We want only serious candidates to enroll for the course. If you want to take admission in any job guarantee course at NB, make sure you leave your Social Life and Social Media behind for at-least 1 year.
CCIE Rack Access Policies:
There are 2 types of CCIE racks in Network Bulls' Labs, CCIE Technology Racks and CCIE Lab Training Racks. CCIE Technology racks are for those candidates who want to test their skills and practice on CCNP and CCIE technologies. CCIE Lab training racks are for those candidates, who have already passed their CCIE written exams, booked their lab exams and now want to prepare for lab exams.
CCIE Lab Training Racks will only be provided to candidates who have booked their lab exams
Exact 6 Hours a Day Slot will be provided
Maximum of 3 Months of Rack Access will be provided
Slot timings will depend upon availability (Sample Slots: 6Am to 12PM, 12PM to 6 PM, 6 PM to 12AM, 12AM to 6AM).
Candidates with nearest lab exam dates will get priority on desired slot timings