What is the scope of CCNA course in India?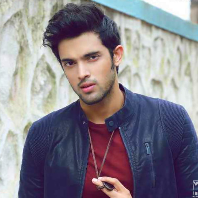 Network Security Engineer

Can You answer this
question?

Principal Network Architect - Array Networks
Well, talking about the Scope of CCNA Course in India, we can say that it is increasing with every passing day.
India is amongst the countries, which are becoming the networking hub of the world so the demand of CCNA professionals is bound to increase. Many networking giants like Cisco, British Telecom, IBM etc. have already stepped in the Indian market and others are planning to enter in the near future. There are plenty of jobs available for a CCNA certified and trained professionals.
The scope of CCNA R&S Course in India is also dependent upon the track of CCNA Cert you choose. The scope of CCNA Security Certification is quite more than that of CCNA R&S as the security of data is the most important concern for every organization. However, there is not much scope of other CCNA tracks such as Wireless, Cloud etc. in India. However even if you want to prepare for any Cisco certification like CCNA Security or CCNP R&S or CCNP Security, you will anyhow have to prepare for CCNA R&S first. So CCNA R&S is pre-requisite for all other Cisco courses.
Post completion of your CCNA Training and certification you become eligible for varied job roles some of which are listed below –
· Network Technician
· Network Support Engineer
· Helpdesk Engineer
· Second and first Line Support
· Service Desk Technician / Engineer
If we compare CCNA R&S Course with any other domains like Software Engineering or Website Development etc. CCNA is a better career option for Btech/BCA/MCA students, as they get lot of learning and have a clear path of up-gradation. After CCNA, you can do CCNP and then you can also do CCIE Course one day.
This is how the engineer who was just CCNA today, was able to upgrade himself as CCNP engineer and then CCIE Engineer one day. Of;course salary packages of CCIE engineers are way higher than others.
If you want to establish your career in Cisco Networking and want to have a shining career, i would suggest you to aim for CCIE, not just CCNA. CCIE is highest level of Cisco Certification and one of the most demanded IT Certification in world.
Know more about CCNA– http://blog.networkbulls.com/what-is-ccna-cisco-certified-network-associate-certification
Scope of CCNA in India will grow huge because Network automation and programming will take around 70% of focus in any IT organization and anyone with the CCNA, CCNP, CCIE Certifications training will be the one getting hired.
Regards : ccna classes in mumbai
One of my known has done CCNA after MCA Course And She is really doing great in her career. Scope of CCNA Course is good and has lots of job Opportunities  . There are  many Job roles offered to a CCNA Certified such as -
Network Engineer
System Administrator
Network Technician
Network Associate
System Engineer
Network Support Engineer
CCNA could never diminish its importance as the scope of CCNA in India is evergreen.
And recently, we have a new Cisco CCNA update that combines hardware with software. 
Check the latest CCNA course here - https://www.networkbulls.com/training-ccna-course-delhi
There will be no CCNA tracks but a consolidated certification known as CCNA.
Cisco has added Automation and Programmability into CCNA Curriculum which will open the door of networking domain for Developers or someone working in the software field too.
CCNA Curriculum - https://drive.google.com/file/d/1nWYTwSluB18bPgBmV-QR4R7Ez0jvEy5c/view?usp=sharing
This will double the scope of CCNA in the coming years starting from now. After CCNA training you will easily find job opportunities in countries like USA, UK, Australia, India, and UAE.
Scope of CCNA in India will grow huge because Network automation and programming will take around 70% of focus in any IT organization and anyone with the CCNA, CCNP, CCIE Certifications training will be the one getting hired.
So, buckle up! The scope of CCNA in India is getting double and you have to make yourself ready for the same by taking the latest Cisco certifications training.
Scope of CCNA majorly in India is huge as we have networking jobs all around us supremely in Delhi, Gurugram, Bangalore, and more...
Along with job opportunities, you will find competition too in this field of networking. If you are pursuing Cisco certifications training then you have to compete with hundreds of students in your batch for a single job.
And there are around 100's of Cisco CCNA training institutes in India.
Only your additional knowledge like CCNP, CCIE training, good comm. skills can make you the first choice of recruiters.
A fresher with CCNA training can earn upto 1.5 - 2 LPA salary package whereas, a CCNA certified can get around 2.5 - 3 LPA package.
Similarly, Job after CCNA training is basically based on handling user end devices of an enterprise.
CCNA is the basic IT certification program, pursuing which will give you conceptual network technologies knowledge. 
If I talk about Scope of CCNA in India than companies hire CCNA trained professionals as a Network Engineer, Network Support Engineer, Hardware Engineer, and More…
Job Profile of CCNA includes network supporting and troubleshooting job responsibility either on user end or by guiding them over wires.
Salary after CCNA training is 1.5 to 2 LPA being fresher and if you are a CCNA certification holder, you can aspect 2 to 3 LPA package being a beginner in the networking field.
You can find a job after CCNA training in India and outside India due to the increasing demand of Network Engineer all across the world supremely in IT hub countries.
Scope of CCNA out of India is vast and IT hub countries hire CCNA certified professionals at appreciable salary package in their organization.
If you compare career graph of CCNA certified Network Engineers with other certification holders in different domain like computing than you can see a frequent hike in the career of the Network Engineer.
To get CCNA training and learn under the guidance of CCIE certified professionals consider joining Network Bulls. Network Bulls provide CCNA, CCNP, CCIE training in R&S, Security track and provide 100% Job Guarantee courses.
Check Network Bulls' CCNA course here - https://www.networkbulls.com/training-ccna-course-delhi