Can You answer this
question?
Yes it is possible to clear CCIE Certification in 1st attempt. I have also cleared CCIE in 1st attempt from Network Bulls in Sep, 2015. One must be dedicated and passionate to get this certification. Even many of my students have passed CCIE R&S Certification in 1st attempt.
Yes its 100% possible. Many Many students of Network Bulls pass their CCIE lab exams in first attempt. Its all about your troubleshooting skills and conceptual knowledge.
It really depends on how you prepare for the exams, especially for the CCIE lab exam! I have some tips for you in preparation:
Find the right Cisco CCIE Training Academy.
One of the common mistakes made by millions of Cisco suitors is choosing the best CCIE training academy. Remember, high-quality training is the key to success. There are more than 10,000 Cisco training companies worldwide, but there are only 4-5 top companies that can help you pass the CCIE lab exam. We have provided a pass rate of more than 90% for CCIE EI and CCIE Security certification in the first attempt.
Only trained by CCIE certified trainers.
Learn from CCIE certified trainers because they can provide you with the best guidance. Therefore, the right training organization or trainer is the key to CCIE's success. Remember, learning from CCIE certified trainers is the best part because they have traveled in the same field and are well known. SPOTO has many excellent CCIE experts with many years of experience.
Learn every minute of inspiration with CCIE aspirants
To successfully take the CCIE exam, you must invest more than 100% of the critical points and commitments for a year. Also, it is essential to be surrounded by CCIE aspiring people on the same journey. Coupled with CCIE certified trainers, they can not only solve your questions but also guide you through their experience. If possible, ask a group of 4-5 students to focus on passing the CCIE Lab Exam in the same stream.
Mock test before taking the real test
After completing the CCIE course training, you must make quick revisions, improve your skills, and take the simulated CCIE exam. This will prepare you for questions and practical exams. You can improve time management, learn to configure faster, and master the questions and answers in each mock exam.
Practice, practice, and practice of actual laboratory infrastructure
Practice will make you fully prepared for the CCIE exam. The CCIE lab exam has 8 hours that will test your actual skill level. This is why practical training must be carried out on a real rack. Avoid actual use of simulators, which is why laboratory infrastructure is a crucial factor when choosing a Cisco CCIE training organization. SPOTO provides the most complete and realistic rack for your practice to save money and energy! Booming news-SPOTO SDA/SDW rack rental service will be launched on July 1st
Read books, Cisco documents, and related learning materials.
Don't rely on one book, but read from multiple learning resources. You can find Cisco documents, newsbooks, RFCs, SPOTO workbooks, online materials, etc. SPOTO has an internal workbook drafted by CCIE experts. These workbooks, similar to real exams, are like blessings from SPOTO students.
Focus on developing expertise
CCIE is about 360-degree technical knowledge. The purpose of the CCIE exam is to test candidates' professional expertise in practice and theory. Therefore, obtaining professional knowledge of the CCIE DES module and DOO module is the key, only through daily training and practice in the same module. For example, taking the SPOTO CCIE EI laboratory study plan as an example, if you need to spend 2-4 hours a day for laboratory practice, you can ideally take the exam in 1.5 months.
Complete one task at a time and re-read the task
When taking the CCIE lab exam for the first time, students usually feel nervous and overthink. CCIE top lecturers suggest that you should only focus on that specific task when you perform a task in the laboratory exam. Re-read the task. The answer is only hidden in the question. If your concept is clear and re-read the task and focus only on the current task, the solution will automatically appear.
Keep up to date with official courses and the latest workbooks.
When preparing for the Cisco CCIE Lab exam, it is essential to keep the latest Cisco official courses and the latest practical manuals. The CCIE syllabus will be updated with the advancement of technology, so it is crucial to understand the latest developments in the network field. For example, SDN and SD-Wan are the newest technological points in the CCIE EI lab exam which you should grasp in the real exam. SPOTO SDN and SD-WAN training is aimed to help you learn the latest technology!
Time management, speed, and understanding reference
You need to have hands-on technical skills and suitable speed for clearing the CCIE lab exam. The concept and topology are very difficult, so it is recommended to start at a slow speed and achieve a reasonable speed. Time management in the exam is the key. This is an open book exam, so attendees must know the correct command references and instructions.
Source: https://cciedump.spoto.net/blog/top-ten-tips-to-pass-ccie-lab-exam-in-1st-attempt-2020_2863.html

CCIE Security
Yes its 100% possible to pass any CCIE Certification in first attempt. If you have worked on your troubleshooting skills really well than probably no one can stop you from passing your CCIE lab exam in first attempt. I have seen many students failing in even CCIE written exam because their dumps were outdated. If you are relying on dumps, you can not even pass CCIE written exam in first attempt. or if your dumps are recently updated and sure shot, then you even don't need to study to pass your CCIE exam.
If you are preparing for CCIE lab exam and want to pass your Certification in first attempt then you really need to follow these guidelines:
Want to know How to pass CCIE Written and Lab Exams in first attempt and then get a good paying job too? Follow these steps:
1. Learn each and every technology with practical exposure. (That's where most of the CCIE students of Bangalore fail during interviews. They pass their CICE lab exam using real lab dumps, but fail in job interviews because they only learn labs. they don't learn technology).
2. Be really good at troubleshooting skills. Forget real labs as of now. Work on your debug and troubleshooting skills really well.
3. Read RFCs and books very seriously. It will help you understand the technology in detail.
4. Once you have gone through the above 3 points. Now even when you are referring CCIE Cert labs or Pass CCIE labs etc, you know what exactly are you doing in the lab.
No one is stopping you from referring any lab workbook or real labs. But before you begin with cramming the lab, understand the technology first, work on your tShoot skills. Once you know the technology, you are free to start practicing on your lab exam. This is how you will be able to clear/pass your CCIE lab exam in first attempt and you will also be able to find a good paying job for you.
This is the problem with Bangalore CCIE Institutes. They always just and just focus on making sure that their student pass CCIE exams in first attempt. Go to their website, you will see lot of CCIE numbers. Their focus is on CCIE production. They never focus on preparing a candidate for technology and placements.
They are producing paper tigers. Paper CCIE's with no knowledge at all and then their students suffer to get jobs because they got CCIE Certification but no knowledge at all. Be smart, prepare for technology not just Certification.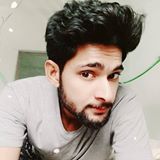 Ujjawal Rajput
Yes its possible. But depends on your networking skill. If you will do best in your study, sure you can crack CCIE Exam in first attempt. My many more network bulls friends clears CCIE exam in 1st Attempt. So nothing impossible in the world.!!!!!
After reviewing Network Bulls CCIE success rate, I believe yes, it's possible to pass CCIE Certification in 1st attempt.
Check NB CCIE success rate - https://www.networkbulls.com/ccie-success-stories-india
If you have a mixture of good labs, CCIE trainer, and best learning atmosphere under one roof like Network Bulls have then, of course, clearing CCIE is easy.
But you must be dedicated and hardworking to achieve this success for yourself.
Regular training on real Cisco devices makes you familiar with Cisco routers and switches which helps you to clear CCIE lab certification exam.
A trained CCIE trainer is one who can help you with your studies and give conceptual networking knowledge.
Dedicated CCIE rack is important to keep practicing for CCIE lab certification exam.
Best study materials so you never get out of new questions and new learnings.
Continuous Repetition of batches clears your ground queries.
Screening and assessment tests after each module help your trainer to track your progress, so they could guide you accordingly.
Find NB more facilities here - https://www.networkbulls.com/15-reasons-to-join-nb
These are a few things which you must check before joining any institute and the most important part is CCIE track record of an Institute.
In all these matters Network Bulls comes superior to any other training institute in India so I suggest join NB if you dream to pass CCIE certification exam in 1st attempt.
Network Bulls CCIE passed students reviews - https://www.networkbulls.com/customer-reviews
Rest the decision is yours, Best of Luck!
Yes its 100% possible to pass any CCIE Certification in first attempt. If you have worked on your troubleshooting skills really well than probably no one can stop you from passing your CCIE lab exam in first attempt.
Yes definately possible. One of my known has done CCIE Certification after MCA Course and has cleared in 1st attempt. He has starting its prepration when he was doing MCA and he made it in first attempt.