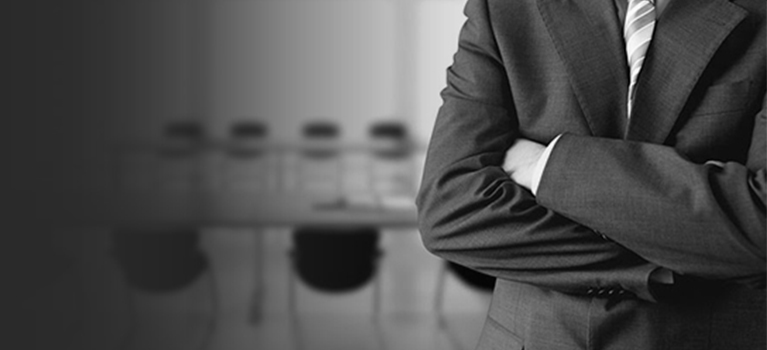 Why NB
Choosing the right institute is the first step to win before the battle actually starts.
An attentive review of the following will give you an idea of how Network Bulls is the best institute for CCIE Training in India, how it became world famous in just 8 years of its foundation, and how come it has been winning back to back awards from the last 8 years.
World's Biggest CCIE/Cisco Training Labs:
Labs of Network Bulls are World's Biggest Cisco/CCIE Training Labs. Unlike many institutes which focus primarily on CCIE students/aspirants and their practice, Network Bulls doesn't follow the same approach i.e. we have separate Labs for CCNA, CCNA Security, CCNA Voice, CCNP R&S, CCNP Security and CCNP Voice. This helps our students to practice thoroughly from starting which allows them to have a strong base and understanding of the fundamental part of the course, before they start preparing for their respective course. There should be separate labs for all the courses like CCNA, CCIE, etc. Most of the institutes don't provide dedicated CCNA, CCIE Labs to the students during training. We at NB have Asia's Biggest Cisco Training Labs and provide separate labs for each level.
24x7 Lab Facilities:
Labs of Network Bulls are available 24x7 with technical instructor accessible round the clock. Most of the institutes offer 24x7 Lab facility but don't actually provide it. Students must check that the Labs are 24x7 available so that one can practice according to their own convenience. As Network Bulls Labs are huge and have plenty of equipments/devices, aspirants can practice without scarcity or unavailability of racks/devices.
Click here to see World's Biggest Cisco/CCIE Training Labs
Proven Placement Records:
Network Bulls has the Best Placement Records over the last 8 years in the Cisco Training industry. We are the only Institute in India providing Written Job Placement Guarantee to students enrolling for CCIE courses. We have consistently delivered Best Quality Training to our students, with ultra-modern Training Methodology and most updated Modern Lab equipments which has resulted in Highest Passing rates and Placement rates.
You can watch success stories of our students in:
Network Bulls Placement Portal
Network Bulls has grown tremendously in a short span of 8 years and has become Asia's Biggest and most reputed Cisco Training company ever. Following facts and figures might depict a clear picture of why Network Bulls is known as the Best Cisco Training Institute worldwide:
World's Biggest CCIE Training Labs with currently updated and highly expensive equipments.

Separate labs for CCNA, CCNP, CCNA Security, CCNP Security, CCNA Voice and CCNP Voice.

World Class Cisco/Networking Training Infrastructure, which is incomparable.

Multiple CCIE Certified Trainers with 5 to 15 years of experience.

24x7 Lab facility, as students can also come at nights for practice.

Most updated Cisco Training Labs/Classrooms equipped with Projectors, Wireless Internet Connectivity, Wireless Rack Access and Lots of space.

Very Co-Operative Management, having serious concern towards success of students, high quality standards, stress-free and peaceful environment for serious study.

Our recent students are working in Corporate Giants like Cisco, IBM, Aricent, Orange, Accenture, TCS, Tech Mahindra, HCL, Dimension Data, 3i-infotech, Wipro, Religare, IOCL, RBS, MPHASIS, Proactive data Systems, Progressive, Navisite, Spicejet, and Vertex to name a few.

A Great Culture of high Quality Training infused in The Institute since its establishment, which has now become a Legacy & its Identity in industry.

Highest First Attempt Passing Rate.

ISO 9001:2008 Certified World Class infrastructure, Training Class-Rooms & Practice Labs.

Network Bulls recently won "INDIA'S NO.1 CISCO TRAINING COMPANY WITH BEST PLACEMENT RECORD IN 2016​" at 7th Asia Education Summit & Awards 2017'.Event was organized by World Wide Achievers with "INDIA TODAY TELEVISION" & "ACHIEVERS INDIA as Magazine Partner.Mr. Vikas Kumar (Director, Network Bulls) and his wife Mrs. Ritu (HR Manager, NB)received the prestigious award.

Award for "Excellent Placement Record in Networking Industry, 2013 "and "Best Upcoming Network Security Training Institute in India, 2013", by Prime Time Research.

Award for "Best Networking Training Institute in North India, 2013" – by Time Research.

Another feather in the cap has been the award for "Best Networking Training Institute from North India, 2012"- by Indian Achievers Podium.

Further adding to our ever growing success, Network Bulls won Dr. B R Ambedkar Seva Ratna award for "Best Network Security Training Institute in North India, 2012"- by Prime Time Research.

Network Bulls success story started with the award for "Best Networking Training Institute in Gurgaon, 2011" – by Time Research.
Fill the Form to
Know More