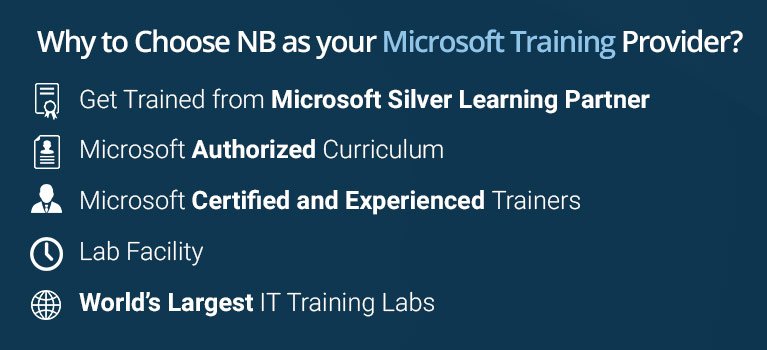 MCSE 2016 Server Infrastructure
Course Description
Course Description
MCSE Certification is the most popular Microsoft Certification offered by Microsoft. Network Bulls offer MCSE course in a customized way. A MCSE Engineer is capable of designing, implementing and administering infrastructures based on Microsoft Windows servers. Network Bulls is the Best Institute for Microsoft courses like MCSE 2016 Server Infrastructure, Microsoft Server Admin and Enterprise Admin. Network Bulls offers best combination of MCSA and MCSE courses.
Network Bulls is considered as one of the best state-of-art Training/coaching center in Delhi/Gurgaon. NB is best Microsoft MCSE Training Institute in Gurgaon, with biggest Networking courses labs in India.We are leaders in Networking Training courses in Gurgaon. We have biggest Networking Training Labs in India.
Network Bulls is considered as the leading networking training institute in India. NB has well qualified trainers who have remarkable experience in networking industry. NB also has the biggest networking labs in Asia which are well equipped with the latest equipments, updated software and has the required licenses. Our Headquarters are in Gurgaon (Part of National Capital Region, India). Network Bulls offers best integrated courses.
In MCSE 2016 a candidate gains expertise in identity management, systems management, virtualization, storage and networking. MCSE 2012 helps a candidate develop all the essential skills which are required to design and develop comprehensive server infrastructure solutions. MCSE 2012 Certification provides an easy understanding to the candidate to successfully meet the changing requirements of an enterprise's infrastructure solutions.
For MCSE you require MCSA (Microsoft Certified Solution Associate) training. Network Bulls has designed its training modules with a vision to provide efficient training. These training modules cover all the topics of the program.
There are three exams to pass for holding a MCSA Certification in Client Operating System. After MCSA, you become eligible for the MCSE training containing five exams with it. Among the five exams 70-744, 70-745, 70-413, 70-414, and 70-537 we will train the candidate for 70-744 as writing all of these exams to get certified is not mandatory. The client Operating system is Windows 7/windows 8. Network Bulls has optimized the course structure in a simplified way.
Training Plan
Training Plan
MCSE 2016 Server Infrastructure exams details are mentioned below

S.NO

Exam Code

Exam Specification

Certification Earned

Option in Exams

1

70-740

Installation, Storage and Compute with Windows Server 2016

MCSA

(Microsoft Certified Solutions Associate)

All exams are necessary.

2

70-741

Networking with Windows Server 2016

3

70-742

Identity with Windows Server 2016

4

70-744

Securing window server 2016

MCSE

(Microsoft Certified Solution Expert)

Any one exam can be taken
MCSE 2016 Server Infrastructure Training Fee & Duration

Track

Regular Track

Weekend (Sat & Sun)

Duration

2 Months

3 Months

Hours

2 Hours a Day

3-4 Hours a Day

Training fee

30,000/-

30,000/-

Available Training Modes
Classroom/Online
Classroom/Online
Note - The NB training fee doesn't include exam fees.
Student Reviews
Student Reviews
To join NB for MCSE 2012 Server Infrastructure training in India was a great decision of my professional career. Initially I was looking for Microsoft MCSE and Exchange Server course trainings in Nigeria, but I joined NB because of its huge labs and expert trainers. Overall it was a wonderful learning experience. You can also check my Video testimonial in YouTube, which I have given to marketing team of NB. I will recommend Network Bulls for Microsoft Windows server, Exchange Server and MCSE courses. Big Thanks.

Cephas Haruna
MCSE 2016 Server Infrastructure
Nigeria
Hi, my name is Luis and I am from Guinea, Africa. My experience here at Network Bulls was great. All the equipment in lab are up to date. I just want to thank all the members of Network Bulls, each one of them has been very helpful to students in all matters. Trainers at NB has increased capabilities so that students can acquire knowledge and become certified. I would also like to thank my trainers Mr. Ajaypal and Mr. Rajiv for all they have done for me. Thanks to them, today I am a Cisco certified.

Luis
CCNA + MCSE Server
Guinea