How many broadcast domain and collision domains are there in the diagram below ?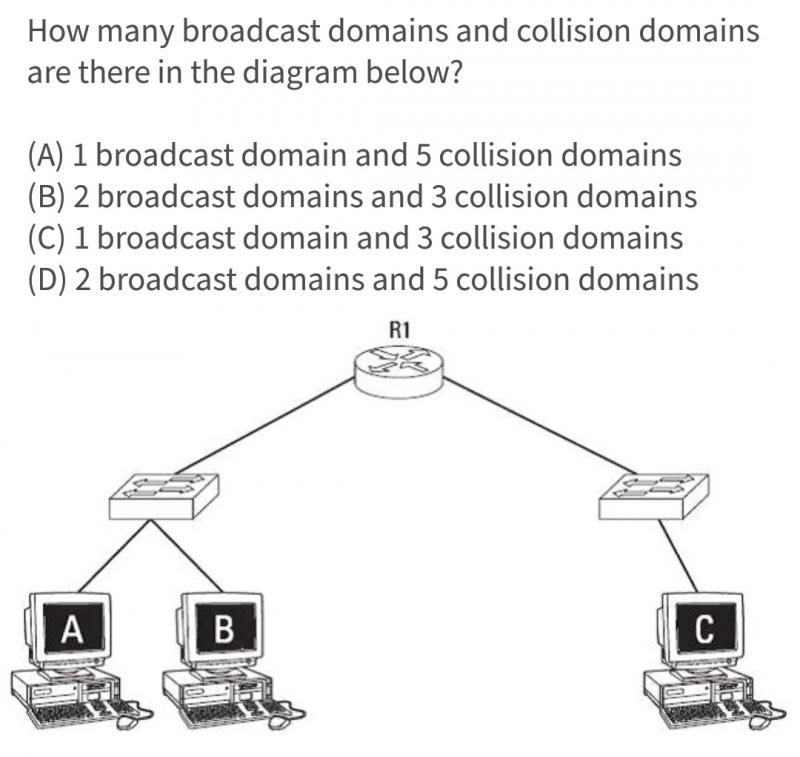 CCNA Routing and Switching
2 Broadcast Domain and 5 Collision Domain :
Broadcast Domain  : As R1 has two ports so 2 broadcast domains because router has per-port broadcast domain.
Collision Domain : As routers and switches has per-port collision domain. so there are total 5 collision .
See Diagram  :  Collision Domain with Blue Color and Broadcast Domain with Red Color