What is syllabus of Cisco CCIE Security Version 5 (V5) Written Exam?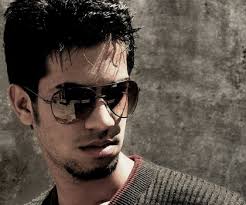 Principal Network Architech

Can You answer this
question?
Since February 24, 2020, Cisco implemented new updates in its certification programs to meet the demands of fast-changing technologies. The CCIE security v5 now requires a candidate to pass a core exam and a concentration exam. The core exam is 350-701 scor which is the same for CCNP and CCIE candidates. Nevertheless, they can choose a concentration area. If you want to get a certification for CCIE Security, you must take the CCIE Security lab exam after passing the core exam.
The CCIE Security certification is designed to help you become a technical leader in the ever-changing world of security technologies and solutions. Passing the CCIE sec lab exam validates your knowledge and skills in planning, designing, operating, and optimizing end-to-end complex technologies and solutions.
How to Pass the CCIE Security Lab on Your First Try
Although the CCIE Security lab exam is one of the toughest Cisco certifications exams, there is a way of cracking it and passing on the first try. Get the CCIE security lab exam dumps and have a 100% chance of passing the test the first time you take it. The dumps have been updated following the latest version. Register for our online certification course in the CCIE Security lab and receive videos, workbooks, and other study materials for the lab exam. . Our expert trainers will show you how hand-on experiments are done and explain well the workbook and solution.
Our CCIE security lab dumps are 100% real, valid, and updated to guarantee a 100% passing rate. SPOTO has been the leader in providing online certification training courses since 2003. We have produced thousands of certification exam passers in the last 18 years.
Check CCIE Security guide here: https://cciedump.spoto.net/ccie-security-lab.php
I guess I am late to answer this question because now Cisco has officially announced the update to Cisco CCIE Security certification exams from V5.0 to V6.0.
Changes to notice in new CCIE Security Certification exams,
CCIE Security written exam is replaced by 300-701 SCOR - Implementing and Operating Cisco Security Core Technologies.
CCIE Security Lab exam is replaced by CCIE Security v6.0 lab exam
New Core examination will take on deep learning on following Cisco Security technologies,
Network security
Cloud security
Content security
Endpoint protection and detection
Secure network access
Visibility and enforcement
And the CCIE Security v6.0 lab exam remains the same as CCIE Security V5 Lab exam along with the addition to following topics,
Virtualization, and Automation
Evolving Technologies v1.1
This exam will be live on the 24th of Feb, 2020 so, start preparing for it.
Have a deep look on Cisco recent changes to its certifications in this blog by Network Bulls -  https://blog.networkbulls.com/ccie-enterprise-infrastructure-ccie-security-v6-0-new-syllabus-changes-exams-and-recertification

Principal Network Architect - Array Networks
To keep moving with the growing technology Cisco keeps on upgrading the course content of its certification courses. Many Cisco aspirants find it hard to know the latest syllabus and the changes. For staying updated with the latest news of networking industry, you must stay tuned with Network Bull's Blog.
Recently, Cisco revised CCIE Security Certification syllabus from Version 4 to Version 5. The current course content includes unified exam topics i.e. it includes topics for written exam as well as the lab examination. The course content of Cisco Security v5 is bifurcated in 6 sections and the last section (topic) is only relevant for Cisco CCIE Security Version 5 (V5) Written Exam.
The latest syllabus of CCIE Security V5 includes –
1) Perimeter Security and Intrusion Prevention
2) Advanced Threat Protection and Content Security
3) Secure Connectivity and Segmentation
4) Identity Management, Information Exchange, and Access Control
5) Infrastructure Security, Virtualization, and Automation
6) Evolving Technologies (only relevant for written exam)
These changes in CCIE Security Course have been implemented from 31st January 2017. If you want to know the topics which have been added or discarded from CCIE Security V4 syllabus and what new topics have been added, then visit – http://blog.networkbulls.com/ccie-security-version-4-vs-version-5-know-the-changes.