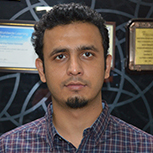 Mr. Piyush Kataria
Master Trainer
Dual CCIE #50204 (R&S,Security)
An Engineer by qualification, Piyush Kataria is one of the most accomplished trainers of our incredible training team at NB. Mr. Piyush is the master trainer for R&S + Security at NB and he has trained students since 2012. He is a Dual CCIE Certified Professional, CCIE R&S V5 and CCIE Security V5 certified # 50204.
In addition, he is an out and out expert in Service Provider Technologies which include Advanced BGP and MPLS. He also has an in-depth knowledge of data center technologies and different security vendor firewalls namely, Checkpoint firewall, Palo Alto firewall, SRX Juniper firewall.
Piyush has trained thousands of students and helped candidates obtain CCIE certifications. An experienced mentor, he knows the requirements of students and guides them the best. When he is not busy training students at NB, he spends hours & hours in drafting practical workbooks for making the CCIE journey easy for the candidates. He himself spends hours practicing in the labs to polish his skills and he also guides students in the labs time to time.
No. of students
trained?
570
How students have rated
Mr. Piyush Kataria?
Knowledgeable about the subject
9/10
Interest in sharing information and knowledge
9/10
Open for queries and doubts
9/10
Post your Reviews & Comments
{{comment.user.name}}
{{comment.created_at|timeSince}}
{{comment.message|trusted}}