Directly connected N/W isn't showing up in the route table?
There's GreTunnel configured on both R1 and R2, but on the serial links, the public ips assigned show up in the interface brief but whenever they don't show up in Route table and are not being able to communicate to the directly connected networks.
What could be the reason for dropping directly connected networks in the route table. Please find the attachments for clear reference. I have attached screenshots of one side only, the other also has the same problem and same configuration.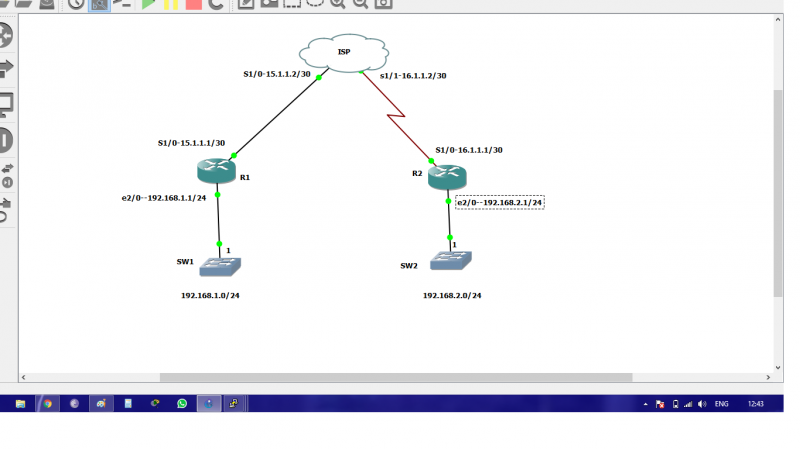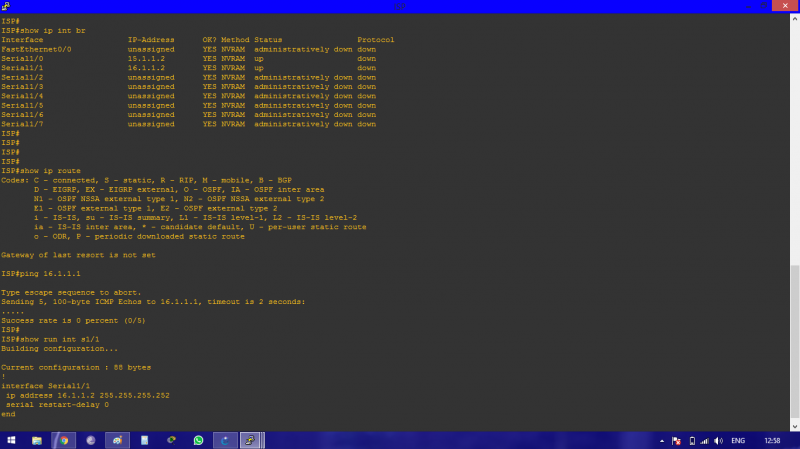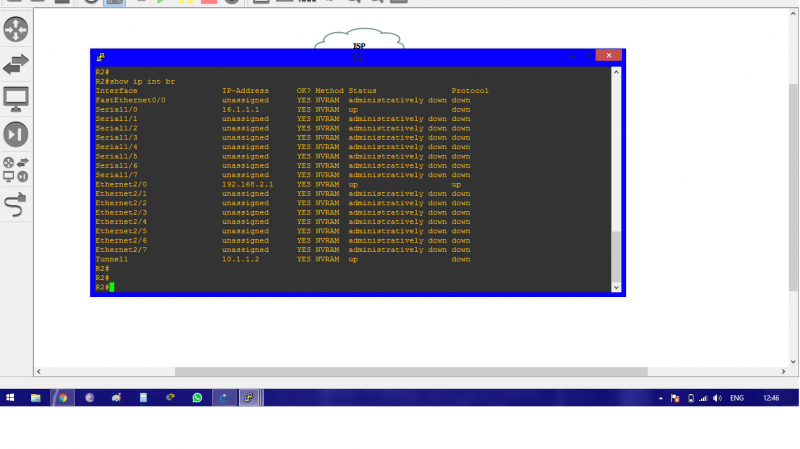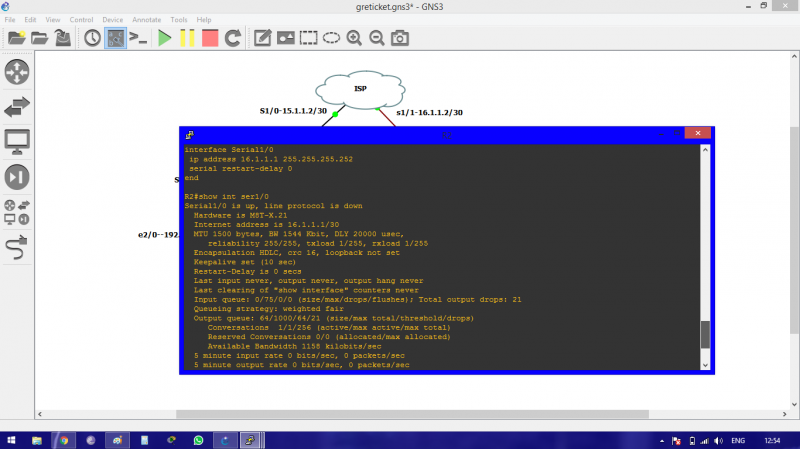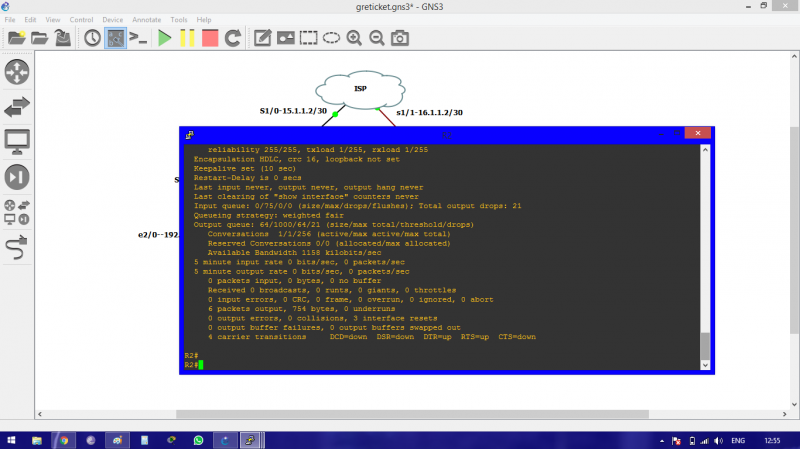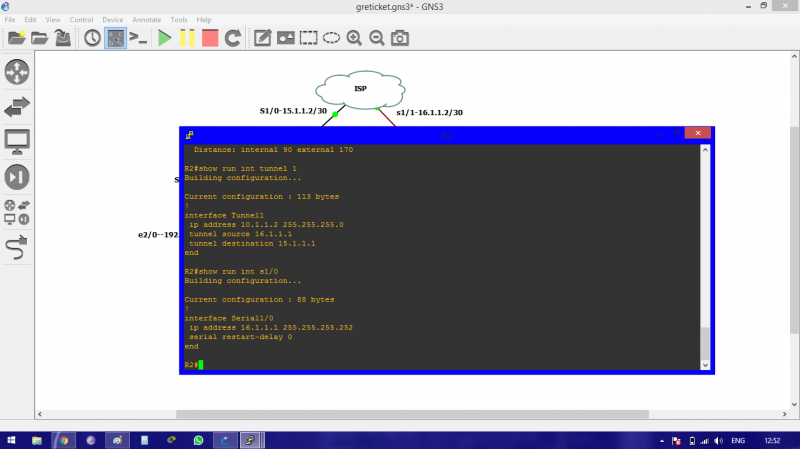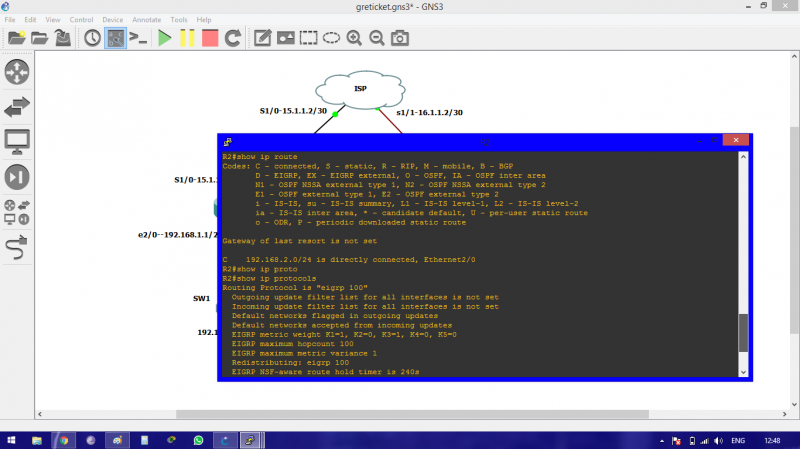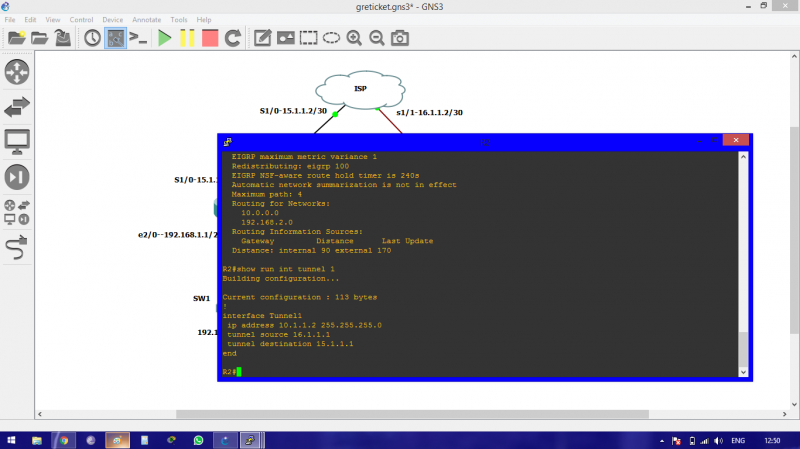 CCNA Routing and Switching
Line protocol of serial links is down that is the main reason why directly connected networks is not shown in routing table [ because routing table will only show route if line protocol of that specific interface is up ]. Maike sure that somehow line protocol between routers should come up [ try 1. shut and then no shut interfaces once again 2. apply clock rate command at dce side of link ]