How to configure RIP V1 on Cisco Routers using GNS3?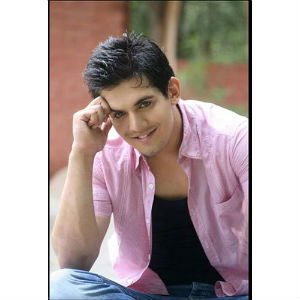 System Administrator

Can You answer this
question?


CCNA Routing and Switching
RIP V1 :
Rip v1 is classfull by default so it don't send subnet mask information with route updates.
To enable Rip v1 we have to go inside rip process and type version 1 .
Rip v1 don't support VLSM ( variable length subnet mask ) .

Commands :
R1(config)#router rip
R1(config-router)#version 1
R1(config-router)#network 12.0.0.0
R1(config-router)#network 1.0.0.0
R1(config-router)#exit
R2(config)#router rip
R2(config-router)#version 1
R2(config-router)#network 12.0.0.0
R2(config-router)#network 2.0.0.0
R2(config-router)#exit
R2(config)#
Now to see Routes on R1 :
R1#show ip route
Codes: L - local, C - connected, S - static, R - RIP, M - mobile, B - BGP
D - EIGRP, EX - EIGRP external, O - OSPF, IA - OSPF inter area
N1 - OSPF NSSA external type 1, N2 - OSPF NSSA external type 2
E1 - OSPF external type 1, E2 - OSPF external type 2
i - IS-IS, su - IS-IS summary, L1 - IS-IS level-1, L2 - IS-IS level-2
ia - IS-IS inter area, * - candidate default, U - per-user static route
o - ODR, P - periodic downloaded static route, H - NHRP, l - LISP
+ - replicated route, % - next hop override
Gateway of last resort is not set
1.0.0.0/32 is subnetted, 1 subnets
C 1.1.1.1 is directly connected, Loopback1
R 2.0.0.0/8 [120/1] via 12.0.0.2, 00:00:28, FastEthernet0/0
12.0.0.0/8 is variably subnetted, 2 subnets, 2 masks
C 12.0.0.0/8 is directly connected, FastEthernet0/0
L 12.0.0.1/32 is directly connected, FastEthernet0/0

Now to see routing table on R2 :
R2#show ip route
Codes: L - local, C - connected, S - static, R - RIP, M - mobile, B - BGP
D - EIGRP, EX - EIGRP external, O - OSPF, IA - OSPF inter area
N1 - OSPF NSSA external type 1, N2 - OSPF NSSA external type 2
E1 - OSPF external type 1, E2 - OSPF external type 2
i - IS-IS, su - IS-IS summary, L1 - IS-IS level-1, L2 - IS-IS level-2
ia - IS-IS inter area, * - candidate default, U - per-user static route
o - ODR, P - periodic downloaded static route, H - NHRP, l - LISP
+ - replicated route, % - next hop override
Gateway of last resort is not set
R 1.0.0.0/8 [120/1] via 12.0.0.1, 00:00:08, FastEthernet0/0
2.0.0.0/32 is subnetted, 1 subnets
C 2.2.2.2 is directly connected, Loopback1
12.0.0.0/8 is variably subnetted, 2 subnets, 2 masks
C 12.0.0.0/8 is directly connected, FastEthernet0/0
L 12.0.0.2/32 is directly connected, FastEthernet0/0